May 30, 2014
Comments Off

on 2014 Downtown Living Tour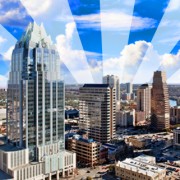 REATX is a proud sponsor of the 2014 Downtown Living Tour. Join us for the 10th Annual Downtown Living Tour which will showcase a variety of downtown Austin residences as well as the benefits of living in our dynamic city.
The Downtown Living Tour provides Austin residents and visitors with the unique opportunity to visit a variety of urban dwellings and enjoy a selection of information and fun happenings.
The tour is on Sunday, June 1st, from 11:00 a.m. to 5:00 p.m.
2014 Downtown Living Tour Stops (subject to change):
CRAVE Austin, REGISTRATION SITE
(registration will be open from 11am-2pm; come pick up your wristband at any point during those times! Please note, ALL tour attendees MUST pick up wristbands at the registration site in order access the tour sites! )
The 360 Condominiums
Departure Lounge Austin (local coffee and wine bar)
The Whitley Luxury Apartments
Dandy's, The Gentleman's Store (local retailer)
Capital Studios (downtown's first affordable housing project in 45 years)
Eleven Austin
SkyHouse Apartments
The Shore Condominiums
The Plaza Lofts
The Villas
The Sabine
Use discount code "dltjude14"  for 15% off tickets.
Photo Credit: Downtown Austin