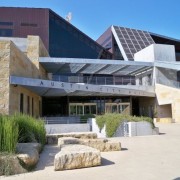 If you're considering a move to Austin, it's always good to know where your potential new home ranks compared to the rest of the country. The Austin Business Journal has their fingers on the pulse of rankings for the City of Austin. Here's an article that was recently published on a few examples of how Austin is quickly growing and showing it's economic might. 
Colin Pope  Editor- Austin Business Journal    Link to ABJ Article
Magazines, think tanks and list makers have ranked Austin high on some high-profile lists and reports during the past few months.
Here they are — most of them calculated upon hard economic data so we put stock in them.
·         Austin took the top spot for the third year in a row on Forbes' list of "America's 20 Fastest Growing Cities."
·         The number crunchers at personal finance website NerdWallet.com populated its list of the "Best Cities for Job Seekers" with many Lone Star locations, but guess who topped them all.
·         Austin ranked second behind San Jose, Calif., on the Milken Institute's annual index of best-performing large cities.
·         When it comes to job gains as a percentage during the past five years, Austin is tops.
·         This is a good thing, but Austin was named one of the "most surprising" real estate markets recently.
·         That backs up Trulia's prediction that Austin will be one of the healthiest housing markets in 2013.
·         Austin is one of only five metropolitan areas in all of North America to rank in the top 70 of the 300 fastest-growing metropolitan economies worldwide,  according to this report.
·         We are indeed growing fast, so Austin ranked No. 5 on a list of cities with the youngest housing stock.
·         Forbes has ranked Austin No. 8 on a list of cities where a paycheck stretches the furthest.
·         Austin has been named the No. 1 destination on the rise in the United States by TripAdvisor Inc.
·         This is a top U.S. city for clean technology, says Clean Edge Inc.'s Clean Tech Index.
·         Austin is one of only seven markets to experience a more than 5 percent growth in employees' paychecks during the past 12 months.
·         It wasn't on the football field, but we beat those Oklahoma City folks at something last year — this recent economic ranking.
·         Austin ranks fifth in the nation for the number of technology startups per capita, according to an analysis by San Francisco-based SizeUp.com.
·         And Austin's economic might has done wonders for our neighbors to the north. Williamson County is among the three most prosperously expanding  counties in the nation.
·         Oh, and Austin is home to some of the best events for entrepreneurs, it hosts some of the best bars in America for beer seekers, has one of the best schools for entrepreneurs, is hitched to some of the best food trucks, is home to one of the coolest co-working joints, and the University of Texas stood strong on a list of the nation's best colleges for the dollar.
Finally, in the interest of balanced journalism and to prove these list makers aren't on the take, here are the rare occasions where Austin took a list beating during the past three months.
Austin ranked near the bottom on Forbes magazine's "Best Cities for Working Mothers" list.
And Austin comes in at No. 21 on a ranking of 25 major U.S. cities' public transit systems.
I know plenty of happy, working moms so I'll take issue with Forbes on that one. The public transit issue? No comment.