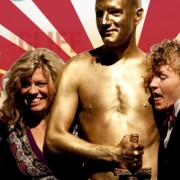 If you've just moved to Austin and need a starting point to meet a few new people, here are the top gay events we suggest you check out. From bottomless martinis to gay cowboys, this list has something for everyone. The key to being social in Austin, and making new friends, is to be visible. (No really…Seriously!) With the amount of people coming and going through the University of Texas, sometimes it's hard to know who's visiting and who lives here. The more events you attend, the more people realize you're here to stay. The first year of living in any city tends to be the most difficult. Here are the top 12 events to fill your calendar and get you socializing in Austin!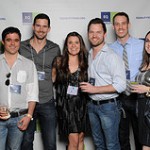 1. Merry Martini Mixer: The Merry Martini Mixer is the kick off event of the year for Equality Texas. Typically towards the end of January, this event has 500 to 650 people. The ticket purchases you a martini glass, a night of bottomless martinis, dancing, and the opportunity to meet new people or catch up with friends you haven't seen since the holidays. The money raised at the Merry Martini Mixer goes towards helping Equality Texas work to end discrimination against the GLBTQ community in Texas. Just a note, Equality Texas is the only state level organization spending their money to help the GLBTQ community in Texas. There are plenty of volunteer opportunities if you don't know anyone and would like to attend the event for free.  Merry Martini Mixer Website
2. HRC Black Tie Gala:  Typically in mid-February, the HRC Gala is a formal dinner held in downtown Austin. The Human Rights Campaign is America's largest civil rights organization working to achieve lesbian, gay, bisexual and transgender (LGBT) equality. This event always brings out interesting people that are engaged in the community and working towards change. If you already know a few people, you should look into becoming a table captain and getting your friends to join. If you don't know many people, you can purchase a ticket and join another table. HRC Gala Website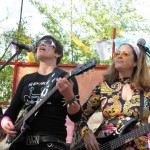 3. GAYbiGAYGAY (Equivalent of SXSW): This event is around the same time as South by Southwest (SXSW) Music Festival which is in the middle of March.  Typically on the last day of the music festival, this event brings you gay bands, food, beer, blankets, chairs, and a few other treats. Homegrown, this event has become a tradition and a great way for the GLBTQ community to end an already awesome week of music during SXSW.  GaybiGayGay Page
4. Hill Country Ride for Aids: The Hill Country Ride for AIDS is an annual cycling event that rolls through beautiful Central Texas in April. Riders and volunteers provide life saving support for thousands of Central Texans living with HIV/AIDS by raising money for 10 local nonprofit organizations. It's a Ride, not a race, and all levels are welcomed and celebrated. You choose the distance that best suites you: 13, 27, 53, 70, 100 miles, and all routes are fully supported with helpful volunteers. This event brings the community together and is a great way to enjoy the spring weather.  Hill Country Ride Website
5. ArtErotica: Held in April, ArtErotica has been one of the most unique and scintillating art events in Austin. From lust to love, ArtErotica has it all; painted art, sculpture, fabrication, kitsch.  It has been dubbed "Austin's Sexiest Art Show," by the Austin Chronicle. This is a great event if you're looking to volunteer or are an artist that is willing to donate some artwork for a good cause. Whether you're gay, straight, or bisexual, you'll find a mix of everyone at this event! ArtErotica Website
*Queer Bomb: Queer Bomb is a spin-off from Gay Pride and is held in June, which is when Pride typically is held.  As the Pride Foundation worked to create an event that was open and affordable to everyone, the founders of Queer Bomb felt that pride was losing  "the radical, carnal and transgressive lineage of our ever-changing community." They created this event to celebrate every facet and form of people as a unique and vibrant whole. Queer Bomb Website
6. Austin Gay and Lesbian International Film Festival (AGLIFF): Held in September, the Austin Gay and Lesbian International Film Festival cultivates the Texas LGBTQI film and arts community by enlightening, educating, and entertaining our clients and patrons through the exhibition and support of the best in recent LGBTQI international, national, and regional films and art. Although you're doing more watching than talking, this event always brings out an eclectic  mix of gays looking to experience more than just the gay bars. aGLIFF Website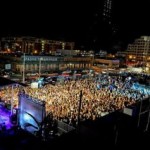 7. Austin Gay Pride: Austin pride is the community event that brings everyone together! You'll see people come out for this event that you don't normally see out. Pride also brings in gays from all over the state. Currently the event includes a 5K Run, Parade, and Festival. In 2011, the Austin Gay and Lesbian Pride Foundation made the changes to hold Pride events in September.   Austin Pride Website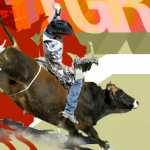 8. Gay Rodeo: If you're looking to break away from the every day gay community and check out a few steers and queers, then this is the event for you! After all you are in Texas. Although Austin doesn't have too many cowboys walking around, it's hot to check out the gay rodeo and see these cowboys ride their horses and bulls. In all seriousness, the Texas Gay Rodeo Association is dedicated to elevating the image of women and men in the field of rodeo. Their purposes is to promote and stage an annual rodeo in Texas and to encourage the participation of its members in western-related events and to engage in charitable activities. The Gay Rodeo is held in September. Texas Gay Rodeo Website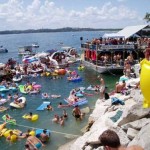 9. Splash Days Austin: Splash Days is held over Labor Day in September. With gays coming in from all over the country, Splash Days Austin has become a destination event for many looking to get away for Labor Day. The weekend is split between circuit parties, hotel parties, a couple nights out at the clubs, and ends the weekend with a big party out on Lake Travis at the clothing option "beach" Hippy Hollow.   Splash Days Austin Website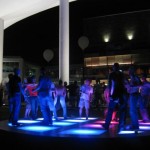 10. OctoTea Dance: Held at the beginning of October, the OctoTea Dance is probably one of the biggest gay events in Austin. It is a huge dance party and fundraiser for the Octopus Club which donates all the money from this event to the Paul Kirby Fund. The Paul Kirby Fund provides so much for so many of our  friends and neighbors in need right here in Austin, who struggle daily to live with HIV/AIDS. Every single penny – 100% — of made at OctoTea goes directly to the people who need it most. This is another great event for people looking to get involved and volunteer! OctoTea always brings out people you won't see out on a regular basis. OctoTea Website
11. Gay Thanksgiving: This event has grown from a group of 10 people to over 250 gays and guests. This is not a public event, but not exactly a private event. By this time of year, hopefully you have made a few friends that are invited to the event and are allowed to bring a few guests. Held the weekend before Thanksgiving, the hosts bring the turkeys and all the guests bring a side, dessert, or appetizer. To get in you are also required to bring canned food to donate to the local food bank. Like a little homecoming for Austin gays that have lived here for a while, it is always a fun event to meet new people and catch up with old friends.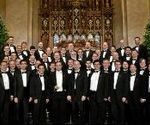 12. Capital City Men's Chorus Holiday Concert: What's better than singing men and holiday music? I'm sure there are a few things out there, but why not wrap up the end of the year with a big gay chorus! Held in the middle of December, this is a great event to get you in the spirit of the holidays.  Capital City Men's Chorus Website