What you'll learn about Austinites is we like to keep it local. To be Austin is to be authentic. Local stores provide clothing and accessories to help you create an original look.  From the hat on your head to the kicks on your feet, here are the clothing stores around town that cater to discerning gay man.
1. By George, Market District on Lamar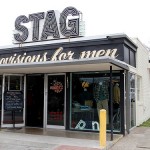 2. STAG, South Congress- STAG blends the best of many unique elements and ideas into an emporium of essentials for leading the life of a modern gentleman.  (And, by gentleman, we don't just mean the Cary Grant sort of gent.  We include style icons like Steve McQueen, James Dean, Keith Richards, and Willie Nelson into that definition as well).  We pair high end with low, mix vintage classics with new collections, and add the unexpected right alongside the nostalgic.  If we love it, we stock it, and if we don't, you'll never find it here.  We're several parts clothing, part antique, part gift, part accessory, and part apothecary.  We're a modern day general store for every man. Above all, every item we carry personifies our commitment and passion to providing products with authentic, red-blooded style.
3. Estilo Boutique, Downtown in the 2nd St. District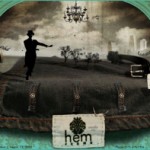 4. Hem Jeans, Market District on Lamar- Hem Jeans sells everything denim. They carry most major brands and will have you find the perfect pair of jeans. Although they have created a business around denim, they also have a nice collection of shirts and belts. If you're in the market to buy jeans, you definitely need to stop by Hem.
5. Service Menswear, South Congress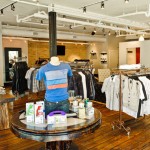 6. Edge Boutique, Downtown- Edge opened in 2011 inside a building from 1910. This says a lot about what we believe. A good look is timeless. Some of the staples never go out of style. And every year designers create awesome things that take the classics to new and wonderful places. That's how we see our customers. We start with what's there and make it the best it can be today. The clothes bring out the story that's behind every man because we fit each man. That's why life looks better from the Edge.
7. Downstairs Apparel, South Congress- Downstairs fits a ton of merchandise in its small, narrow space. Nested among other independent boutiques in an urban-styled shopping center, the bright interior's soft-hued color palette against shined cork floors creates a spacious feel.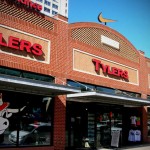 8. Tyler's, Guadalupe St. on the Drag- Voted 'Best Locally-Owned Sports Store by the Austin Chronicle, Tyler's has become one of the hottest and most popular sporting boutiques in the Austin area. Tyler's unique ability to appeal both to the sports enthusiast as well as to the ultra hip shopper, has contributed to Tyler's overall success in the Central Texas area. Whether searching for the trendiest clothing and accessories on today's market or the newest running shoe to hit the shelves, Tyler's has it all.
9. Buffalo Exchange, Guadalupe St. on the Drag- Buffalo Exchange is unique because clothing and accessories are bought, sold and traded locally with store customers. Bring in your former favorites for trade or cash on the spot! Our ever-changing inventory includes designer labels, vintage, jeans, leather, current basics and one-of-a-kind items. You'll also find brand new merchandise and accessories.
10. The Hatbox, 6th St. in Downtown- Austin is liberal, conservative, old fashioned & modern. Good ol' boys & hip young things. Rock & roll, blues and honky-tonk. No matter who you are and no matter what Austin is to you, we've got your hat. Hatbox: take the best part of Austin home.
11. Nice Kicks, Guadalupe St. on the Drag – For years, shoe-enthusiasts have relied on message boards and forums for information pertaining to sneaker release dates, pricing and availability, but more times than not have been left frustrated due to the lack of in-depth and correct information. Nice Kicks was started to solve this problem and offers readers a daily destination where credible information, the history of the sneakers, and an expert's opinion is made the priority.
Learn more about the best shopping if you've just moved to Austin by following us on Facebook or Twitter!
Photo Credit: Nice Kicks, STAG, Hem Jeans, Edge Boutique, Tyler's, Hatbox