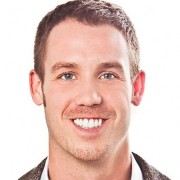 Bryan Kosarek has been in real estate for over eight years (he has been a licensed real estate agent for six of those years), and during this time he has seen both Central Austin and the real estate industry change.
In his opinion, both have changed for the better.
Somewhere, amidst the flurry of revitalization in Austin's urban core, Kosarek saw that being a good real estate agent became about being a specialist and a thought leader.
Seeing an existing significant, but underserved, LGBT community (the 2010 Census reports that there are over 3,000 same sex couples in Austin, not to mention gay singles), Kosarek, who is gay, decided that he wanted to focus on an Austin-centric, content-driven website for those in the LGBT community.  Kosarek began organizing discussions at www.GayinAustinTexas.com this year, and plans to grow readership by providing consistent content that his community cares about.
Kosarek is specifically interested in assisting buyers looking to relocate to Austin, though the site is designed to be a community resource not only for relocation, but also general real estate and Austin's gay culture.
RE/MAX Downtown Austin Broker and Owner Jude Galligan is also a community blogger who focuses on the geographic region of Downtown Austin through his blog, www.DowntownAustinBlog.org. Recognizing not only Kosarek's wide-breadth of real estate experience, but also his technology leanings and commitment to serving a niche market in Austin, Galligan realized that there could be a place for Kosarek within the firm.
"RE/MAX Downtown Austin focuses on niche Austin communities.  We have locally focused, experienced realtors who are thought leaders in their community and who understand that real estate purchases are fundamentally intertwined with the concept of community.  After meeting with Bryan, and seeing not only what he's already accomplished, but what he's going to do in the future – it was clear to me that he was a fit for our firm," says Galligan.
About RE/MAX Downtown Austin
RE/MAX Downtown Austin matches exceptional people with exceptional properties.  Your home is the platform for the life you're creating.  We walk you through the best of Austin's communities and find the perfect home for the life you've been dreaming about.  For more information, please visit www.reatx.com.