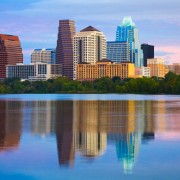 If you haven't heard what's happening in the Austin real estate market, it's only a matter of time before you do. Similar to what we saw in 2006, there are not enough homes for sale on the market to meet the demand of people looking to buy a home Austin.
What does that mean for you and how can you prepare?
While I don't believe we're close to reaching the peak of the real estate market, market indicators suggest things have shifted and buyers have to change the way they approach today's real estate market.
Buyers need to be 100% ready! Here are three tips to ensure you're ready to take on Austin's  real estate market. 
1. Make sure you are pre-qualified with a mortgage lender. If you're not prepared, there will be a buyer that is ready to go. Making sure you have your financing in line, and serious about your search, will be integral to finding the home of your dreams.
2. Write a letter you can submit to the seller. While cash buyers are able to flex their cash muscles in this market, a good story on why you want a home so badly can possibly influence a seller's decision. Write a letter that you can quickly edit and submit with your offer. Include as much emotion and unique details that will make the seller want to go with your offer.
3. Get set up on a home search directly through MLS. While sites like Zillow and Trulia offer a great user interface, new listings are often delayed 24-72 hours on being updated on those sites. Your Realtor can set up a search directly on the MLS home searching system and you'll receive email updates as soon as a new listing hits the market.
So what's really happening with this real estate market?
Housing inventory has fallen to 2.9 months. A six month supply of inventory is often considered to be a healthy market, so we're seeing a strong demand for the homes that are on the market.
Net migration into Austin, and the surrounding areas, will continue to drive the market and prices to increase. With an estimated 150 people per day moving to Central Texas, we're going to see this trend continue for years.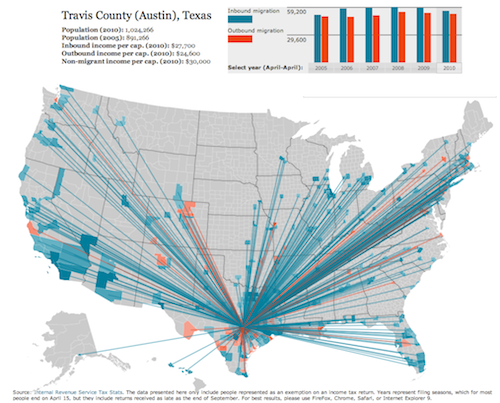 The teal colored lines represent people moving into Austin, while the red colored lines represent people moving out of Austin. (Click here to view larger graph)
I'm going to wait a few years, to let the market cool, to buy a home in Austin…
A common statement I hear in circles when talking about real estate, my advice is to rethink your strategy. Waiting for the "market to cool" suggest we're in a bubble, which will bust and prices will come down, and net migration patterns into Austin will slow.
While prices may level out in a few years, people will definitely continue moving to Austin. Cathy Coneway, 2013 Chairman of the Austin Board of REALTORS®, explained, "While the Austin-area real estate market is strong, Austin's housing inventory has reached a critical level. If the cost of development in the area does not decrease, Austin residents will not have enough housing options and availability necessary to meet growing demand."
Austin is relatively affordable compared to other desirable metro areas like Los Angeles, San Francisco, New York City, Seattle, Denver, and San Diego. While we expect net migration pattern into Austin to continue over the years, we're not in a frenzied real estate market. Economics are driving the Austin real estate market. Austin is experiencing a growth trend versus a cyclical bubble. Between low inventory and high net migration patterns into Austin, sales prices will definitely be lower while you're reading this article compared to two, three, or even four years from now.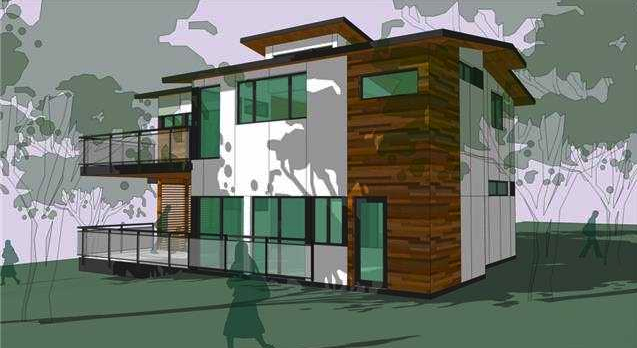 You can buy a brand new home in Central East Austin, for $439,000 (Home currently on Austin market: 2809 Crest Ave.), just blocks from downtown. In other markets, like San Francisco and San Diego, the same home would go for $900,000+.
Then there's mortgage interest rates
The days of 3.3% interest rates are behind us, but interest rates are still at historical lows. Rates recently went up from 3.5% to 3.68%. While we should expect to see a slow  and steady increase in interest rates, rates will indirectly impact the number of buyers in a market and the size of a house a buyer will be able to purchase.
Let's take a 1,400 square foot home for $300,000.  If the interest rate goes up by one point, the same buyer will now be looking at a $275,000 home with 1,200 square feet to keep their monthly mortgage payment the same. So time really is money…and apparently square footage as well.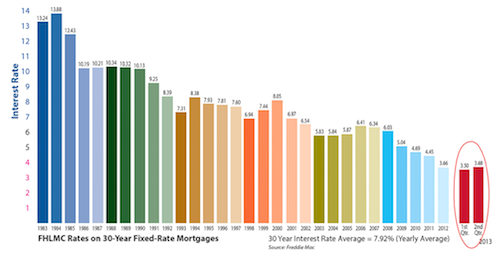 Interest rates were at a 30 year low during the first quarter of 2013. Interest rates have started a slow steady climb up as the economy recovers. (click here to view larger graph)
Let's put this in perspective…
Austin is affordable compared to many cities around the country. While we typically see slower growth in new development compared to Houston or Dallas, Austin has always seen steady growth and appreciation. Austin doesn't experience boom and bust cycles like California, Arizona, Florida, and Nevada. Located in a mega-region (Austin, Dallas, Houston, San Antonio), people will continue to migrate to Austin and Texas for its strong economy, healthy job market, and cost of living.
If you're serious about buying in Austin, now is the time to get prepared. Speak with a real estate agent, discuss your finances with a mortgage lender, and get yourself set up on a home search through MLS. Austin is well positioned for, at least, the next 20 years and now is the time to take advantage of the market.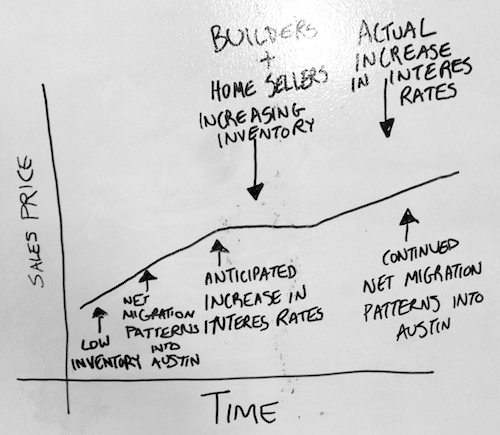 If there's anyway I can help you, feel free to call me at 512-297-8242 or email me at BryanKosarek@reatx.com.