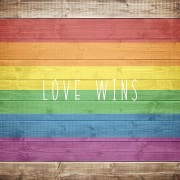 Congratulations America!! This Historic Moment was long delayed and so was the celebration.
Join us at the official GayInAustinTexas.com EQUALITY Party at Highland Lounge today starting at 8:00 pm. It will be THE place to celebrate the decision tonight in Austin, TX! We will be raffling champagne bottles and the party will go on until 3:00 am!
See everyone tonight at 8:00 p.m. to celebrate!