Apr 10, 2014
Comments Off

on Get Back In a Workout Routine – Spring14 Class Schedule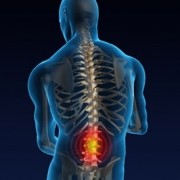 Many of us sit all day at work, dressed somewhat uncomfortably.  Shoes that elevate us at the heel make us look flashy and professional but also make us shift slightly forward in our centers of gravity.  A seated desk job places our bodies in positions that, over the course of the day, train us unconsciously to remain in that shape long after leaving the desk. I call it pattern movement, and I'm talking about the volume of time that one spends doing certain repeated tasks over and again.  Most of the new clients I see express to me that their necks, shoulders, upper and lower backs and feet hurt on a daily basis.  Shoulders ache and heads throb by the end of  the day. Many of them take pain relievers, while some of them are moved to get some massage therapy or similar body work.  Going to the gym after work can be a great idea, but you take these pattern movements and related pains along with you, actually increasing wear and tear on the body.
Yes, the body does need to be moving and lifting, changing position and adapting to increasing challenges. We do not, however, have to accept pain in the body as "just the way it is." Our bodies know how to heal and correct themselves under the right conditions.
Spring 2014 Course Schedule
I am offering a corrective exercise course beginning Saturday, April 26th, at 10am.  The course is divided into four parts, meeting each subsequent Saturday morning.  You can opt-in to any or all of the four classes I'll be conducting over the next month.  The classes meet for one hour at Pathway to Fitness in Hyde Park.  Contact me through my website or email to sign up. The course will be $50 per person, per class.  Looking forward to assessing and helping you correct your movements.
May 3 —  The Hip Joint, 10:00 am
May 10 — Core
May 17 — Thoracic Spine
May 24 — Shoulders
Learn More at www.FinnDeerhart.com or by emailing FinnDeerhart@gmail.com.