Nov 16, 2014
Comments Off

on Fall/Winter 2014 Real Estate Market Update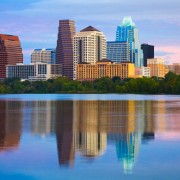 With fall having arrived, and winter on its way, we have officially entered buyer season in the real estate market here in Austin. With an active summer, and plenty of new buyers entering the market, we saw inventory hit an all time low. For many buyers, this was frustrating as they searched for their new home and found themselves in multiple offer situations.
But don't stress, we have good news!
Now that summer is behind us, market statistics are showing a seasonal slow down and inventory starting to build back up. With more inventory on the market in the fall and winter months, this means buyers have a little more opportunity than they did over the summer when it comes to negotiating price and having options to chose from.
The next four months will offer you the most favorable conditions as a home buyer if you are looking to purchase a home in Austin soon.
In addition to the seasonal slow down, interest rates remain at historically low rates. Interest rates are currently hovering around 4.25% and are expected to stay low for the near future.
With rates having been kept low for the last seven years, it's only a matter of time before they will have to go up.
The median home price in Austin for August 2014 was $247,500. While this is slightly above the median price that is considered "affordable" for first time buyers and first time move up buyers, there are several areas that are central and are highly desirable for first time buyers.
These areas include East Austin (78723), Dove Springs/Southeast Austin (78744), and Quail Creek/North Austin (78758). We like these areas because they offer affordability, great proximity to downtown, and homes with character.
For our luxury buyers, Downtown Austin (78701), Tarrytown (78703), and West Lake Hills (78746) remain the most desirable areas. These areas will always offer great proximity to culture, unique architecture, and all the attractions that make Austin desirable.
If you're considering purchasing a home in the Austin area, and would like to discuss the market, contact the Bryan Kosarek with the Varela-Kosarek Team at (512) 297-8242. We are happy to discuss the Austin real estate market, if buying makes sense for you, and which neighborhoods would be best suited for your lifestyle. Even if you need to sell a home first, or are looking to invest in the Austin real estate market, we're experts in real estate and can help you with this as well.
We look forward to speaking with you!
Bryan Kosarek and Roberto Varela
Varela-Kosarek Team with REATX Real Estate