May 21, 2016
Comments Off

on Looking to Buy or Invest in Real Estate? Here's Our Gift to You!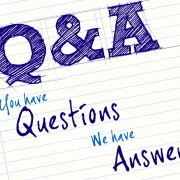 Are you in the market to buy or invest in real estate? Have a list of questions a mile long about breaking into the real estate market? With the summer buying season right around the corner, we'd like to give a gift to YOU!
A free, one hour, no obligation, one-on-one consultation to answer any questions you may have about getting into the real estate market. Who doesn't like gifts? And guess what? You can even share this gift with your friends and family.
The Gift of Knowledge
We receive emails from our readers and attendees at our happy hours every month about purchasing real estate in Austin, TX. Whether you're a first time buyer or investing in real estate for the first time, we understand real estate is a complicated and a confusing topic for many people. For the holiday season, we'd like to give you a FREE one hour consultation if you'd like to get answers about entering the real estate market.
First Time Buyers: Making the decision to purchase a home is a BIG decision. Where to start, getting pre-qualified, how much money do you need to get started, how to make sure you're buying the right property, how to negotiate the best price, what to look for during the inspection, how to negotiate repairs, what goes into closing, and the list can go on and on and on. We'll answer all these questions during a one-on-one consultation with just you.

Investors: It's one thing to buy your first home, but a COMPLETELY DIFFERENT approach is required when it comes to investing in real estate. Which areas are the best for purchasing investment real estate, how to handle tenants, working with property managers, how to analyze cash flow, single family homes vs. condos vs. duplexes – which should you buy, what are the tax benefits of buying real estate. These are just a few of the questions you should be asking. We'll answer all these questions during a one-on-one consultation with just you. 
No Obligation to Work With Us, Just Answers
We understand you may have questions and just need someone to answer a few questions or walk you through the process. We totally understand, real estate can be confusing. That's why we're offering this ONE HOUR consultation with no obligation to work with us. It's as simple as that.
We'll give you an hour of our time and answer any questions you have, with absolutely no obligation or guilting you in to work with us. Tis the season to give back and that's exactly what you're getting from us!
All the Q+A's You Can Ask
Bring a list of questions, your friend's questions, your family member's questions. Heck, bring a group of friends for a one-on-one, ONE HOUR consultation at our office,  on Skype, FaceTime, or we can even do a conference call. Whatever works best for you, we'll make work for us! We'll answer as many questions as we can in an hour. If we can't answer them, we have a great team of mortgage lenders, inspectors, appraisers, attorneys, contractors, and a title company that can.
To schedule your free, no obligation, one-on-one consultation, call Bryan Kosarek at 512.297.8242 or email Bryan.Kosarek@REATX.com.