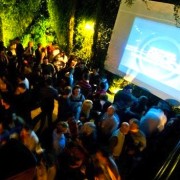 This is probably the most commonly asked question when a person is visiting or moving to Austin. What are the best gay bars to go to in town? Depending on your scene, we can answer this in several different ways! Although this is just our opinion of the gay bars in Austin, this is probably the best insight you will get from a local Austinite.
When is the Best Time to Go Out?
The gay bars in Austin tend to get started around 11:30 on Thursday and Saturday nights (at least as of January 2012).  Tuesday is  becoming a popular night as well, but we think this is more of a trend. Most professionals can't go out drinking on a Tuesday! Although there is something going on every night in Austin, if you're out before 11:30 you're probably not going to get the true Austin bar experience. If you can't stay out that late, then we'd suggest checking out more of the lounge scene or coffee bars.
Note: The weekends after big events tend to be more calm since Austinites will take a weekend off to recover. If things don't seem to be as happening as you thought they would be, there's either a big party, event, or concert happening right now or people are recovering from the previous weekend.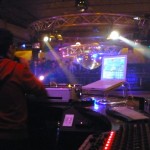 What's the Gay Bar Scene Like?
The gay bars in Austin reflect the overall culture of the city.  We favor the friendly  "grab a drink, let's get drunk and have fun" bars versus the trendy "you can't get in because you're not wearing the right clothes" bars. When gays in Austin go out, they go out to see their friends. They don't go out just to be seen. All of the gay bars in Austin are going to have a similar, friendly vibe.
Because the University of Texas is just North of Downtown, the gay bar scene tends to attract a slightly younger demographic. With over 50,000 students, how could it not? However, we are seeing a shift in the age of the crowd as more professionals are moving to town. What we've noticed is folks above 30 prefer to start the night off at a friends house, check out a new restaurant, stop by a few straight bars, maybe a coffee lounge, and then head out to the gay bars. Guys that have been in Austin a little longer find it more appealing to check out a new restaurant, have friends over for a small house party, or hang out at different straight bars. Because Austin doesn't have a gay village, you'll find gay people comfortably mixing with straight people all over town. If there's a big event happing around town, you'll see a lot of gays you typically wouldn't see stop out to the bars afterwards. If you're one to enjoy the gay bars, don't worry! On most nights, once the clock strikes midnight you'll find a great mix of guys flocking to the gay bars.
Gay Bar and Loung Guide for Austin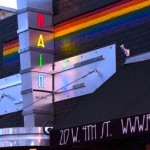 Rain on 4th St, Downtown in Warehouse District | Downtown
Rain on 4th is the classic gay bar. We feel confident we can post this as the #1 bar and it will still be here ten years from now. Rain, as the locals call it, is a mixture of everyone. From newbies to bar rats, you'll find all types at Rain by the end of the night. Rain has a small dance floor people will pack onto around 12:30 p.m. If you're not much of a dancer, there are lounging areas inside and out, as well as a back porch. If you had to chose your first bar to visit or go to in Austin, I would definitely recommend Rain on 4th after 11:30 p.m. What's the best thing about Rain? The crowd it attracts.   Website – Reviews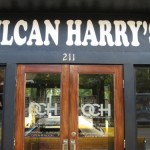 Oil Can Harry's and Score @OCH | Downtown
OCH, as the locals call it, is the longest operating gay bar in Downtown Austin. Two doors down from Rain, this will be the second busiest bar on any given night.  When Rain fills up and has a line out the door, you'll see most of the locals skip the line and head over to Oil Can Harry's. OCH tends to attract the crowd that doesn't want to deal with the crowds at Rain and the more mature crowd that doesn't feel like dealing with the gay UT undergrads. You'll find a much larger dance floor at this bar and they occasionally have a fun drag show or musical performance. If you're looking to kill time before it gets busy, there's a pool table on the OCH side and darts on the Score side. If you're looking for a gay bar that will be showing football games, then Score @ OCH is the place to check out. The one thing I do have to mention is how friendly and attentive the bartenders are here. You can usually strike up a nice conversation and not feel like you're being pushed out of the way for the next drink they have to make. What's the best thing about Oil Can Harry's? The friendliness of the bartenders. Website – Reviews
Castros Warehouse  |  Downtown
Located between Rain on 4th and Oil Can Harry's, one of the most recent additions to the gay scene is a welcoming addition. With a great DJ, you'll find this bar pick up at about 11 p.m. when people pack their dance floor and dance the night away. Website 
Halcyon Coffer Bar and Lounge  | Downtown
Halcyon is one of the best coffee lounges in Austin. They have a full menu of coffee, liquor, beer…and food! If you don't feel like going to the bars, but don't want to stay in, Halcyon is a great alternative. You always find a great mix of gay guys whether they're there for a work meeting, looking to socialize, or on a date. Halcyon provides free wifi, good music, and a cozy atmosphere. If you are looking to go out, but don't know where to start, go to Halcyon at 9 p.m. Have a few drinks, chat with friends or colleagues for a bit, and then head over to Rain or Oil Can Harry's around 10:30/11 p.m. This is always a great way to start the night. Oh! And here's the best kept secret about this place. If you're at the bars and don't want to use their restrooms, just hop over to Halcyon and they have private restrooms. See! We're filled with good tips. No pun intended! What's the best thing about Halcyon? Their specialty drinks.   Website – Reviews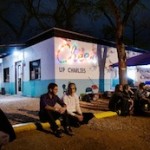 Cheer Up Charlie's | East Austin
The best description I've read for this bar is "Queer Hipster Haven". Located on East 6th St. in the gentrified part of East Austin, you'll see plenty of Lonestar beer, bicycles, and food trailers around this part of town. If you're looking to get away from the Downtown bars, Cheer up Charlie's is a great alternative. Once you're in the area you can also check out Shangri-La, Rio Rita, East Side Show Room, Violet Crown Social Club, and the Brixton. These aren't gay bars, but you'll find plenty of gay hipsters visiting these establishments as well. Cheer Up Charlie's will occasionally have a show, but always has good music and cheap beer. I would definitely suggest escaping the downtown scene at least once and checking out Cheer Up Charlie's. What's the best thing about Cheer Up Charlie's? The people. If you're tired of seeing the same people downtown, you'll find a different group at this bar.  Website – Review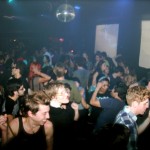 TuezGayz @ Barbarella  | Red River
If you're looking to drink, laugh, sweat, smoke, sin, and dance yourself clean, then Tuesdays at Barbarella is your night! Barbarella is considered Austin's premiere video dance club. The bar attracts younger hipsters, but it is a good time if you're looking for something fun to do on a Tuesday night. What's the best thing about TuezGayz @ Barbarella? The cheap drinks.  Website – Reviews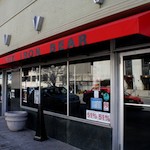 The Iron Bear  |  Downtown
**Publisher's Note: This is actually one of my favorite bars in Austin if you're looking to get away from the scene, want to have a good drink and play pool. They actually play really good music as well!**The Iron Bear is a welcoming gay club for  all bears, cubs, otters, wolfs, chubs, daddys and chasers.  Although this bar was started to cater to a niche market, all are welcome. If you're not familiar with these terms, just a small disclaimer they are not talking about zoo animals. Located near 8th and Colorado, this bar is a lot of fun if you're  looking for a change of scene. If you're looking for ambiance, this may not be the bar for you. If you're looking for a bar off the beaten path that will create a memorable experience, then this exactly the bar for you. In years past, The Iron Bear has hosted the event Bearracuda. What's the best thing about The Iron Bear? The warm friendly bears. Website – Reviews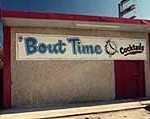 'Bout Time  | Northeast Austin
'Bout time is the quintessential suburban dive gay bar located just 10 minutes Northeast of Downtown Austin. You may have to circle around a time or two until you find it, but it's the kind of bar where "everybody knows your name." Catering to the North Austin suburban crowd, this is a great bar if you're looking to watch a sports game, have a few beers before heading downtown, or completely escaping the Downtown scene. You can find anyone  here from local transvestites to a cute suburban guy not into the downtown scene. What's the best thing about 'Bout Time? The complete randomness of the bar. Website – Reviews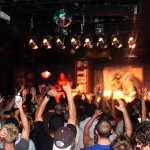 80's Night @ Elysium  on Sundays  |  Red River
Although Elysium is not a gay establishment, this bar has "hosted Austin's alternative nightlife since 2001." Known for its grungy atmosphere, one of the best times at Elysium is on Sunday nights for their 80's dance party. With doors opening at 9:30 p.m., you'll find an eclectic mix of people ready to dance. While some may be wearing their 80's clothes, most are there for a good time. What's the best thing about 80's night @ Elysium?  Sweating while you dance like a maniac in a packed crowd to 80's music.  Website – Reviews
The Gay's Favorite Straight Bars
Hangar Lounge   | Downtown
Hangar is on the corner of 4th and Colorado. Designed to look like an old miniature airport hangar, the roof top is the perfect location for grabbing a few beers before heading to the gay bars. They have an awesome DJ that will play anything from Madonna and Beyonce to Kriss Kross and LL Cool J. You'll always find a group or two of gay guys there around 10 p.m. and there's always a bunch of fun girls to chat with. Website – Reviews 
Handle Bar  |   Downtown
Kingdom Dance Club |  Downtown
To keep up with GayinAustinTexas.com, follow us on Facebook or Twitter. If you have any questions or suggestions, please feel free to contact us.
Photo Credit: Kiss and Fly,  Rain on 4th, Oil Can Harry's, Kiss & Fly Dance Floor, Halcyon, Cheer Up Charlie's, The Iron Bear, Elysium Crowd, Hangar Lounge