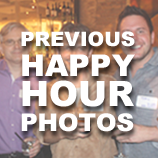 If you're considering checking out one of the GayinAustinTexas.com Happy Hours, no better way to get a feel for the event than checking out the previous photos. Here are the photos from previous events. The happy hour is open to folks that have recently moved to Austin, live in Austin and are looking to expand their social You can also find us on Facebook to check out the photos and tag yourself if you've been to any of the events. If you're interested in attending one of the GayinAustinTexas.com Happy Hours, register for the next event.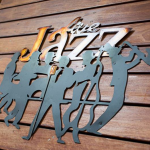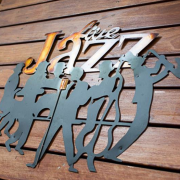 June 2013, Brass House  |  June 2013 Photos
With the weather heating up in Austin, we're going to cool it off at one of Austin's newest live music venue – Brass House. Bringing some of the best blues and jazz bands to Austin, Brass House brought the crowd as folks sipped on cocktails and socialized to cool beats.
May 2013, Bar Mirabeau  |  May 2013 Photos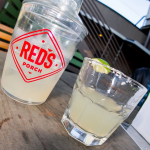 April 2013, Red's Porch  |  April 2013 Photos
With summer right around the corner, there's two things that pick up – the number of people moving to Austin and the temperature! In our world, both are welcomed…well at least until September. While temperatures are still in the 80′s, we thought we'd enjoy a night out at Reds overlooking the gorgeous jewel of Austin – Barton Creek Greenbelt.

March 2013, Firehouse Hostel and Lounge  |  March 2013 Photos
To celebrate our favorite time of the year, SXSW, we held our annual SXSW Kickoff Happy Hour. To make sure we were in the heart of the action, we took our happy hour to Austin's newest hostel – The Fire House Hostel. Held in the bar of this new space, over 80 people joined us to celebrate one of the best months in Austin.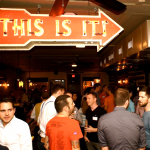 February 2013, Dogwood on 6th St. 
With the weather being unseasonably warm, we decided to take the GayinAustinTexas.com to an indoor/outdoor location. Dogwood on 6th St. kindly opened their doors and hosted over 70 of us. Dogwood also brought in an acoustic singer who played the guitar while we enjoyed temperatures in the 70's. As always, we heard great stories from new people in town on how they heard about the GayinAustinTexas.com Happy Hour and how the blog is helping them get acquainted with Austin! February 2013 Photos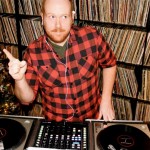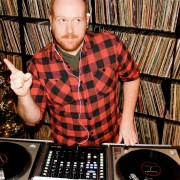 December 2012, W Hotel Living Room
We rang in the season with December's GayinAustinTexas.com Happy Hour in front of the W Hotel Fireplace with DJ Bird Peterson spinning. With over 100 people in attendance, the spirits were happy and people were definitely merry by the end of the night. He's for Meraffled off a fabulous champaign flute basket and AFab Austin was there let everyone know about their New Year's Eve Party they're throwing! It was definitely a time to be had and we couldn't be more excited for all we're working on for 2013! December 2012 Photos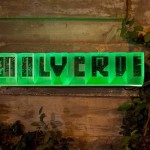 November 2012, Malverde
164 guests! That's how many showed up to celebrate the one year anniversary of GayinAustinTexas.com. We had new attendees from Miami, Los Angeles, Chicago, and Phoenix to name a few.  "There's an energy at these events! Every time I go, there's new faces I've never seen." a guest told us. As we focus on the coming year and how to expand the reach of the blog, both locally and nationally, we're tremendously excited for the opportunities that lie ahead of us! We're excited to have He's For Me, Austin's first OFFLINE matchmaking service, as the sponsor of the GayinAustinTexas.com Happy Hour. As Austin's professional community continues to grow, He's For Me will be there to help gay men looking for a meaningful, long-term relationships offline and outside of the bars. November 2012 Photos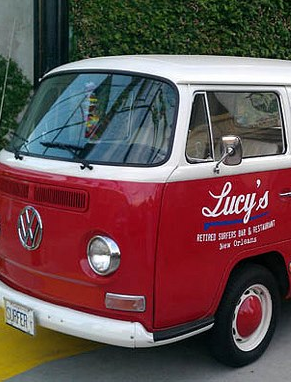 October 2012, Lucy's Retired Surfer Bar
This month we took it outside as the temperatures in Austin, TX have started to cool. This was definitely the largest turnout we've had to date with close to 80 guests! We made made some big announcements as we shared our vision for GayinAustinTexas.com and what we have planned for the future. As we grow, it's important for our readers to know our vision and share it with others. We'd like to take one more opportunity to share it with you! First is to Allow GayinAustinTexas.com to be an Entry Point into the Community. Secondly, Strengthen an existing community. Thirdly, Utilize GayinAustinTexas.com as a platform for change. Click  here to view photos from the October 2012 Photos and read more about our vision for GayinAustinTexas.com!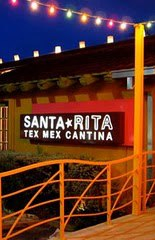 September 2012, Santa Rita Cantina
People are definitely moving to Austin! We had new attendees from Las Vegas, Bryan-College Station, Philly, Washington, DC, and Minnesota. We welcomed them in true Austin fashion – with Tequila and had them compete in the Pee Wee Herman Tequila Dance Off! Lauren Zurbrugg won the dance off and a $50 gift certificate to South Lamar Liquor to buy a nice bottle of Tequila. I always like to share the nicest quote of the night and it was "I love this event! How do you get such a great mix of people here? And they're nice!"  September 2012 Photos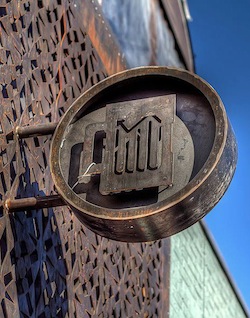 August 2012, Brew Exchange on 6th St.
With close to 80 people in attendance, the feedback is overwhelming that this is a great event! Multiple people complimented the success of the vent, but here's the compliment that stood out the most: "This is the best mix of people I have ever seen for a gay event in Austin. When it comes to age, it's either one extreme or the other. This has the perfect balance of people."  August 2012 Photos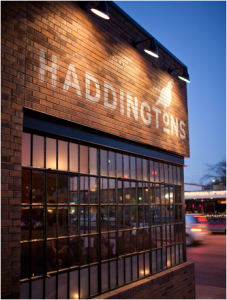 June 2012 , Haddingtons on 6th St.
The word is out that the Gay in Austin Happy Hour is the event to attend if you've recently moved to Austin and are looking to meet people. I was thoroughly impressed with the diversity of the crowd, where people are relocating from, and how they made their way to Austin. You could tell people were very comfortable at the event and enjoying the conversations. We had around 70 people attend the June happy hour. June 2012 Photos
April 2012, The Graeber Residence 
Every happy hour seems to get bigger and better! Close to 70 guests attended the April happy hour at The Graber Residence on Sixth St. The happy hours are typically at a bar and free to enter. Since Tito's Vodka donated the liquor for the event, all the donations made at the door went to Equality Texas. Thanks to all  who made a donation – we were able to collect $610 to contribute to a great organization that is working on full equality for the LGBT community in Texas. April 2012 Photos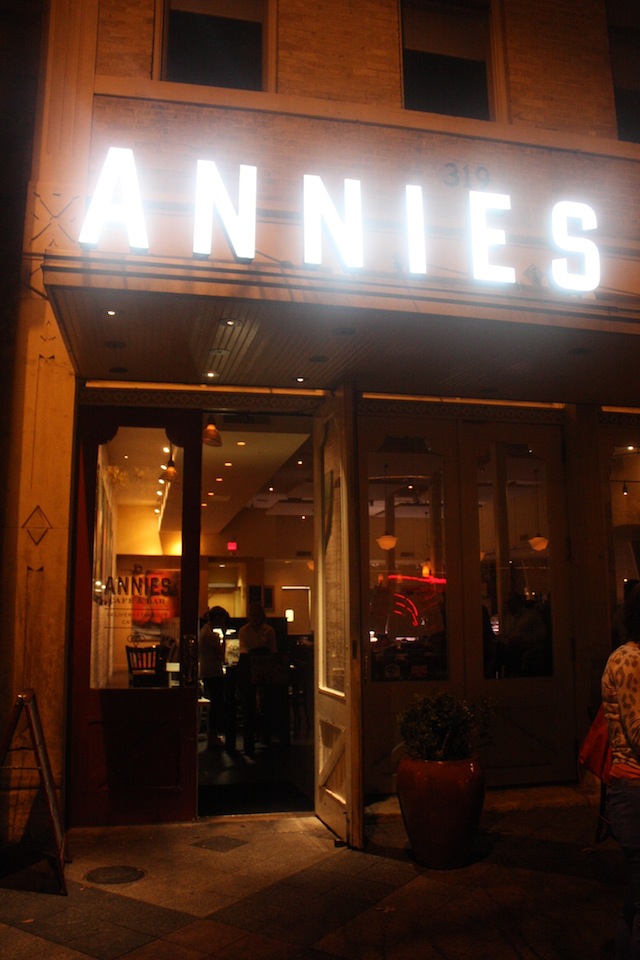 March 2012, Annie's on Congress Ave.
We decided to host a SXSW Kickoff Happy Hour in March for folks that are attending their first South by Southwest Festival. We had a great turn out with 70 guests and Annie's was very accommodating with their appetizers, flat bread pizzas, and awesome specialty martinis. Annie's on Congress Ave. also has a great lunch if you're downtown or brunch on Sundays. This event was about 50/50 as far as people that have recently relocated to Austin and established Austinites. SXSW Kickoff Happy Hour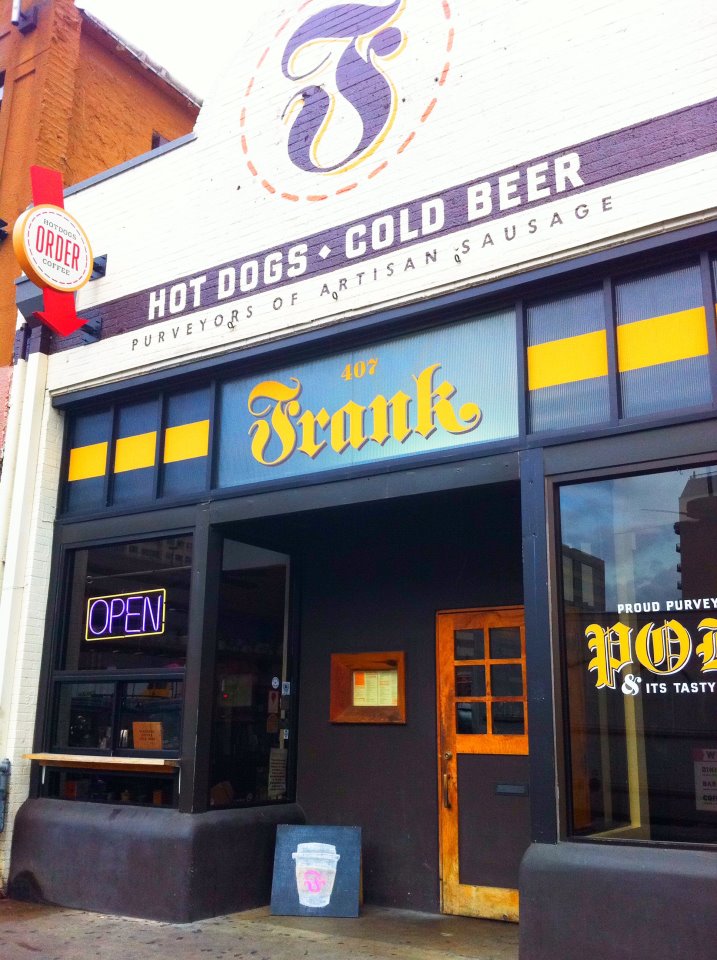 February 2012, Frank Hot Dogs on Colorado
This was our first Gay in Austin Happy Hour. Frank was kind of enough to offer their upper level space and complimentary drinks. Frank has a great selection of hot dogs, appetizers, and cocktails. They're also known for having one of the best cups of coffee in Austin. One third of the guests recently moved to Austin and two thirds were established Austinites.
February 2012 Photos