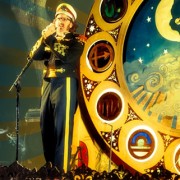 Is this your first New Years in Austin and you're trying to figure out what to do and where to go? We've filtered through the events happening in Austin to prepare a list of parties that will help you ring in the new years in your new city! Whether you prefer to spend the evening dressed up sipping on champagne or you're looking to sing your hear out at an Alamo Drafthouse Sing-Along, there's an event on this list for you to attend!
The Fire & Ice Ball by Mojo @ Barcelona Modern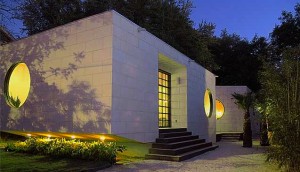 Some say it will end in fire, some say in ice. Either way,  the Fire & Ice Ball will keep dancin' till the world ends. This event is the inaugural Fire and Ice Ball benefitting Dell Children's Hospital. Ring in 2012 with an open bar, hors d'oeuvres, photo booth and glitter bar with great music under one of Austin's most stylish contemporary roofs. Space is limited, so make sure to rsvp today. Tickets $25 advanced purchase. Event Information –  Buy Tickets
Big Freedia & Turquoise Jeep @ Mohawk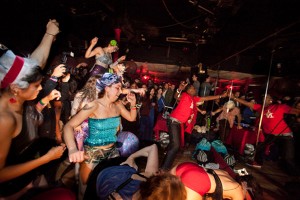 Big Freedia is an accomplished "Bounce" Rapper who lives in New Orleans. Bounce is an original urban music rising up from the intimate and fun-loving nature of the housing projects which dominate the city's street culture. "Sissy Bounce" is the informal name for a derivative of Bounce that has risen to prominence in recent years and features explicitly gay and cross-dressing musicians and themes. Join Big Freedia & Turquoise Jeep as they put on one of the top new years eve events in Austin! This event will be anything but your typical new years eve party.  Buy Tickets  –  Band Website  –   Event Info
Austin's New Year @ Auditorium Shores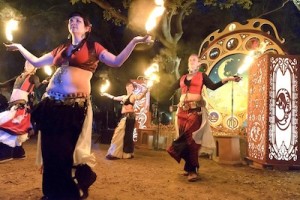 If you tend to like more traditional New Years events, then head on down to Auditorium shores for Austin's New Years Eve party! Austin's New Year (ANY) is a free event on Auditorium Shores where Austin families can come together to welcome in the New Year! ANY is an alcohol-free celebration showcasing Austin's diverse and talented creative community through art, films, and live music. And kids and adults alike won't want to miss the exciting fireworks finale! Event Information
New Years Eve Mix Tap Sing-Along @ Alamo Drafthouse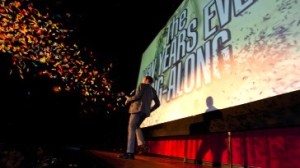 This year has come and gone and left us with more pop culture-y goodness than we could have ever hoped.  There was a new Gaga album, we met a sassy gay honey badger, Katy Perry tied Michael Jackson's hot 100 record of number one singles, Rihanna released countless new sexy videos and Britney officially came back! And as we ring in 2012 we will be dancing till the world ends as we sing-along to all the greatest music videos this past year had to offer, from Adele to LMFAO. No only that but we'll have enough confetti in the building to make even Ke$ha jealous. So screw you, Dick Clark! Suck it, Carson Daly! We're hosting our very own New Year's Eve Sing-Along Extravaganza Party, and it promises to be the best movie theater dance party ever. Or at least since last year's New Year's Eve Sing-Along! Event Information and Purchase Tickets
Willie & Friends Family New Years @ ACL Live and W Hotel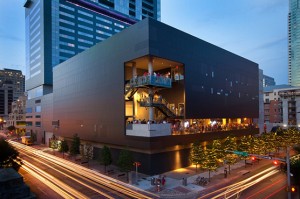 Willie Nelson comes home to ring in the New Years on December 31st at Austin City Limits Live! There will be a special balloon drop, appearance by Father Time and champagne toast by Woodbridge Sparkling at midnight. The W Hotel Austin will also be offering weekend packages, which include tickets for two to the show, cocktails and hotel room for one night. Event Details – Hotel Details
New Years Celebrations @ Gay Bars in Austin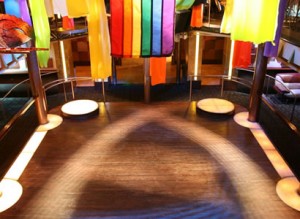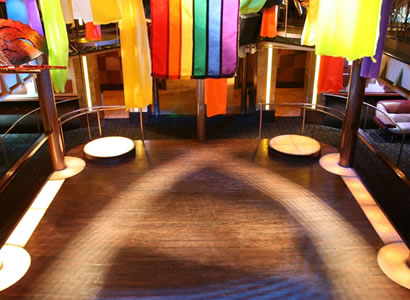 All your favorite gay bars in Austin will be hosting New Years Eve Parties. If you don't mind a crowd and want to be in Downtown Austin, then the bars will be your best bet! Just choose your favorite bar and get your ticket!
Rain on 4th – Oil Can Harry's – Kiss & Fly – Cheer up Charlie's – The Iron Bear – ND at 501 Studios
Make a Friend and Hit Up a House Party!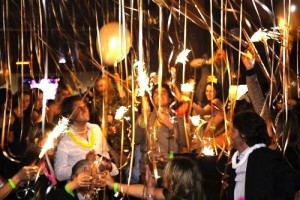 If you're really new to Austin and haven't made many new friends, there's no better time than New Years Eve to reach out and meet a few new people! There's going to be plenty of house parties around town,  so find yourself a date online and head out to a house party! What online sites are the most popular? Try Match.com, Adam4Adam.com, Gay.com, The Grindr or Scruff App, OkCupid.com, RealJock.com, or Craigslist Personal Ads to find am eligible gay man for the night. Hey! Everybody wants someone to kiss when the clock strikes midnight!
If you have any events we should include in this post, feel free to message us! Looking for events around town which will allow you to meet more people? Follow us on Facebook or on Twitter using the hash tag #SocialInAustin.
Photo Credit: Barcelona Modern, Austin's New Years, Big Freedia, ACL Studio and W Hotel, Alamo Drafthouse, Kiss and Fly