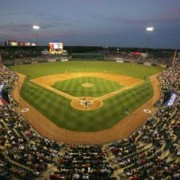 Through luck, dedication, or just straight bribery (my preferred method), you've scored yourself a first date!  Congratulations!  After you've finished patting yourself on the back for avoiding another night at home in your Forever Lazy watching "Wheel of Fortune" on repeat while eating frosting straight out of the
Duncan Hines can (or is that just me? Hmmm), the inevitable question arises: where the heck am I going to take this guy on this date? First dates can be anxious occasions, but having the right location can make things a lot better and can offer a unique opportunity to know the other person in a special way.  Luckily for you, Austin has many of these locations that can deliver an awesome first date experience.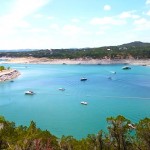 Zipline over Lake Travis
Anyone can do a dinner out, but how are you going to make yourself seem like the rugged, adventurous fellow that you truly are?  You could buy a giant pickup truck, randomly break out eating a giant steak at points in time, or just wear a protective cup just for the heck of it…OR you could check out Lake Travis Zipline Adventures just outside Austin near Volente.  Here you and your date will be able to spend quality one-on-one time together as you soar over the cliffs, flora, and fauna of Lake Travis.  You'll be able to picnic, have drinks, and of course spend time screaming together as you see the sights of some of Austin's most scenic vistas.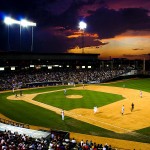 Local Sports Teams
While I may go to the local sports events to load up on cotton candy, Coca-Cola, dozens (yes, dozens) of hot dogs, Austin has many great sports teams that offer you and a date an opportunity to see incredible athletic entertainment all while being able to relish (much like the tasty hot dogs) time together.  My personal recommendation is the Round Rock Express who play at the Dell Diamond just outside of Austin.  On Friday nights, you can even take in a firework show…which could be a preview of later attractions for you and your date if things go well enough.  University of Texas basketball games and football games are great options as well, but for the more in-demand games, note that the venues can get loud.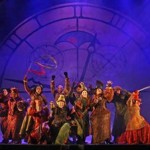 Take in a Music Show
Austin didn't get its reputation as "The Live Music Capital of the World" because everyone sits at home watching reruns of their "Selena: Live from the Astrodome" DVD every night (that's socially acceptable for me to do, right? "Bidi Bidi Bom Bom" is a classic!). Local venues such as the Moody Theatre at ACL Live, Stubb's Barbeque, the Frank Erwin Center can bring bigger names to Austin, but the best way to make a unique impression is to pick up an Austin Chronicle anywhere around Austin (many restaurants and grocery stores carry it locally) and check out some of the Austin artists playing local venues.  My personal favorite is Marcia Ball who can work that piano like none other.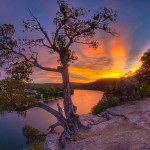 Boat Rental on Local Lakes
CAUTION: make sure you are fully tanned before attempting.  If your date confuses you for Casper the Friendly Ghost or Frosty the Snowman, don't say I didn't warn you.  Austin has many great lakes close by: from Lake Travis, to Lake Austin, to the Highland Lakes just a quick drive away from downtown.  On many of these lakes are boat rental shops that will rent you Waverunners, boats, or other watercraft that you and your date can spend time on together.  See the sights at Windy Point on Lake Travis, drive up and eat at Ski Shores on Lake Austin, or see the magnificent cliffs of Lake LBJ.  Great outdoor time and the sunsets on the lake are guaranteed to spark romance.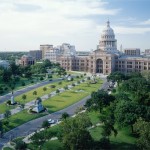 Picnic on the State Capitol Grounds
You sure as heck pay enough in taxes to maintain the lush State Capitol grounds, why not put your tax dollars to work to help your love life?  The State Capitol has a large, expansive set of grounds that is meticulously maintained.  You and your date can venture out to the property and whisper your love to each other, even as your state lawmakers are cursing under the dome.  The section to the southeast of the Capitol has many large trees that provide shade and is a prime set of real estate if you and your date want to dine at the Dome.
Photo Credit: Dell Diamond , Lake Austin Sunset, Wicked at Bass Concert Hall, Capitol Grounds, Side Shot of Dell Diamond Field