Apr 16, 2014
Comments Off

on Real Estate Interest Rates Going Up in 2014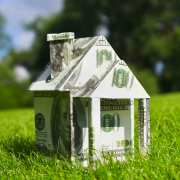 If you're considering moving to Austin, and more importantly buying a home, it is in your best interest to buy a home sooner than later. In 2012, home mortgage interest rates bottomed out and started climbing back up. While we're still experiencing historically low rates, interest rates for the first quarter of 2014 are just over 1.3% higher than the lowest rate in 2012. Rates are expected to continue to go up and are hovering around 4.25% to 4.5%.
If you're considering buying a home, we are recommending all our clients speak with Aaron Lee, at Bank of Texas Mortgage, to get an idea of what rates are going and what they could do to get their finances in a row. The sooner you can get your finances together, and pre-qualified, the sooner you may find your dream home in this active market.
Here are two other articles explaining what's happening in Austin's current real estate market.
Buying a Home: This Article Could Save You $25,000 or More
The Austin Real Estate Market is Back at it Again…