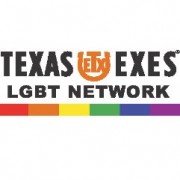 We're excited to announce the creation of the Texas Exes LGBT Network, one of the newest networks of the Texas Exes that will facilitate community building between LGBT University of Texas students and alumni.  This achievement comes after decades of groundwork laid by generations of motivated UT students and alumni. The LGBT community is highly diverse, representing a wide range of identities and varied campus experiences, and this new network will be a chance for the entire community to come together as Longhorns, family, and friends to support each other and the University we love.
LGBT Network Goals
-Promote, protect and preserve The University of Texas at Austin,
-Engage, in a positive and uplifting way, LGBT alumni and allies with the traditions of The University of Texas at Austin,
-Foster relationship building opportunities between LGBT alumni, and between current LGBT students and LGBT alumni, and
-Support LGBT advocacy efforts on campus by providing advice and counsel to the leadership of the Texas Exes, and the University of Texas at Austin
Give us a Hook Em' Horn when you see us in this year Pride Parade – Join Texas Exes LGTB Network in parade.  In addition, this fall look forward to tailgating and football as we cheer on our Longhorns to another championship.
For more information, call or email Kara Florez with the Texas Exes at 512.471.8098 or our LGBT Network volunteers Ryan Miller or Angie Faye Brown at (512) 471-7295. You can also connect with us on Facebook.