Mar 23, 2015
Comments Off

on Your Austin Dentist: Family Tree Dental Group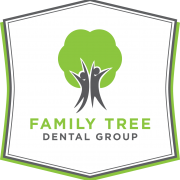 Family Tree Dental Group provides Complete Health Dentistry and is one of the most comprehensive Austin dentist offices you will find in the area. What does that mean? That means they perform all their services in house. From cleanings to orthodontics, they have all the necessary staff to take care of their clients. You don't need to have multiple dentists and doctors if you need any type of oral work done. You only need Family Tree Dental Group!
With all the knowledge we have today about health and wellness, Complete Healthy Dentistry is important. Your mouth "talks" to your body and your body "talks" to your mouth.  A trained Complete Health dentist  knows what to look for and can easily detect early symptoms of diseases like oral cancer, head and neck cancer, diabetes, heart disease, STDs and other infectious diseases. Your wellness of your mouth, teeth, and gums are a simple indicator as to what's happening in the rest of your body.
When asked why they picked the name Family Tree Dental, they simply replied "Every family is different and we want to be there to help every kind of family. Whether that's a family with two guys or two women, we want to help all families." With their youngest patients only six months of age and their oldest patients a youthful 103 years old, Family Tree Dental Group knows how to work with every family member.
With one of the owners of Family Tree Dental, and several staff members, a part of Austin's LGBT community, there's an extra level of comfort when visiting Family Tree Dental Group. Just a small example is when filling out initial client paperwork, they offer He, She, and Other for options when checking gender identity. While to some this doesn't mean anything, to others it means the world when they are are not questioned and instead treated with respect.
And while starting a family or a career as a young professional can be expensive at times, Family Tree Dental Group does their best to make taking care of your teeth affordable. Family Tree Dental Group is a Preferred Provider Organization (PPO) Austin dentist / Round Rock dentist and works with over 53 insurance plans. Also offering a free care day, called Family Tree Gives Back on January 18th, Family Tree Dental Group opens their Round Rock office for over 130 people to receive free care. Click here to learn more about Family Tree Gives Back. Give them a call and Family Tree Dental Group will let you know if your insurance plan is one that is accepted. Mostly likely, it will be.
To learn more about Family Tree Dental Group and how they can help you, visit their website at www.familytreedentalgroup.com.