Austin is one of the most desirable places to live in America and we're seeing people from all over moving to town in search of a more balanced lifestyle. The cost of living, warmer climate, progressive culture, and better paying jobs are just a few of the reasons gay men are on the move  down to Austin, Texas. As places likes New York City, Los Angeles, and Chicago become more expensive and competitive, Austin continues to top many of the charts as one of the best places to live and work.  Whether you're deciding if a move to Texas is right for you, or you know Austin is set to become your new home, let us share our insight about living in one of the best cities in America…Austin, Texas.
Search 9000+ Homes Now or Continue Reading Below…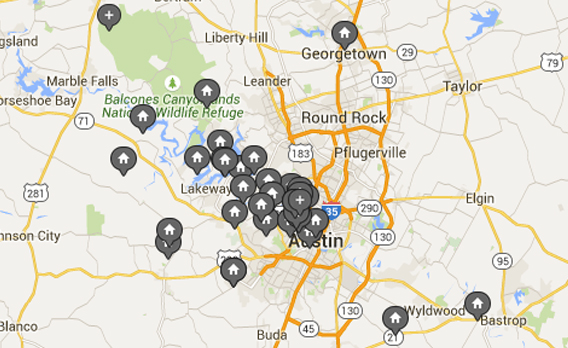 Powered by The Kosarek Team at REATX Real Estate
If you're hesitant about moving to Texas, let us comfort you by saying you're moving to Austin, not Texas. Austin is a blue dot in a red state. Home to live music, high-tech, and some of the best restaurants in the country, Austin has something for everyone. Although Austin has grown into a major metropolitan city, it stays true to it's hippy roots with its annual festivals, food trailers, and outdoor swimming holes. You can't help but relax and enjoy living when you move to Austin. Although you may find the occasional urban cowboy, you're more likely to see drag queens than an actual cowboy. Texas is home to five of the largest cities in the country, with Austin being #14 as of April 2010, and Austin is only three and a half hours from any of these other major cities. Sitting on the Eastern edge of the Texas Hill Country, Austin offers a lot  more outdoor activities than most Texas cities. Whether it's camping, hiking, biking, swimming at the springs, or rock climbing, there's just something special about Austin. If you've already had a chance to visit, you'll understand exactly what we're talking about. If you're considering a move to Austin, put your preconceived notions away and come check out the Live Music Capital of the World.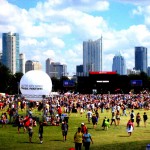 Austin Culture
Just like other cities, Austin has a culture of its own. It's a friendly, health conscious, eco-sensitive culture. The people of Austin value friendships over acquaintances. It's not uncommon to be taken back at how friendly the people of Austin are when moving from a larger city. Austinites love staying active, being outdoors, and relaxing with a margarita. When given a choice, the community favors infill development versus suburban sprawl.  As Austin continues to grow, Austinites will play an integral role in preserving Austin's culture and charm while shaping the future of our city.
The gay culture in Austin doesn't stray too far from the overall culture.  Since the University of Texas is at the heart of the city, many of the friendships in the gay community were developed while attending the university. With the growth of the city over the last decade, Austin has seen an influx of young professionals and gay couples moving to town to find jobs and enjoy a better quality of life.  In comparison to other cities, Austin's gay scene is friendly and accessible. Although this may not seem the case at first for some, Austinites are welcoming if you tell them you just moved to town. If you question this within your first year, just keep socializing and introducing yourself to people. Because Austin is somewhat of a transient city due to the university, it takes people a little longer to figure out who is here to stay and who's here for a brief visit. If you don't feel like it's a social fit right away, give it a year and most say it clicks shortly after the year mark.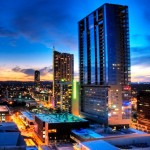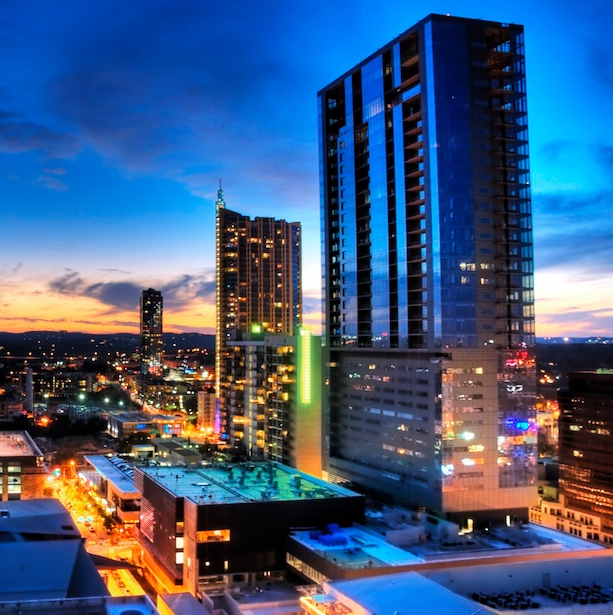 Austin Living
When it comes to living in Austin, you have plenty of options from modern high rise condos to bungalow homes. Most people locating from larger cities will say that housing, dining, and overall cost of living in Austin is very affordable. However, among the top five Texas cities, Austin is going to be a little more expensive. And there's a good reason! Compared to Dallas, Houston, and San Antonio, Austin has more strict building restrictions to prevent over growth and suburban sprawl. In Austin you'll find more people fixing up homes versus building new homes, more local restaurants and shops versus chains, and an effort to develop mass transit rather than building 12-lane highways. Although Austin is quickly growing, this creates a healthy demand for current homes, condos, and rentals. Of course the further out from the downtown core you go, the more affordable homes and rentals become. If you are looking to buy or lease a place in Downtown Austin, be patient as inventory is tight and people moving are looking to live in Austin's desirable urban core.
To keep up with GayinAustinTexas.com, follow us on Facebook. If you have any questions or suggestions, please feel free to contact us.