Jul 29, 2014
Comments Off

on Summer 2014 Market Update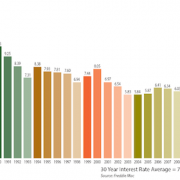 So What's Going on in the Austin Real Estate Market? 
Year-to-date, the monthly housing inventory has increased by almost a full month since the beginning of the year as home sales have remained strong. Housing development has been a driving factor in the housing stock increase. Madison Inselmann, Regional Director of Metrostudy's Austin market, commented,
"For the first half of 2014, the shortage in Austin-area housing supply prevented the market from being able to grow. Developers are making great strides in both new home development and lot delivery to catch up with the area's strong housing demand and are set to surpass last year's development numbers."
Should I Wait Until the Market Cools Off to Buy a Home in Austin?
Unless there is a disaster that has an impact on the national economy, or maybe Kim Jong-Un actually finds a way to attack Austin, then the Austin market won't be "cooling off" anytime soon. Once the market does cool off, we'll see prices level out and start a slow and steady climb. Since the market has almost corrected itself, we shouldn't see a depressed market like we saw in 2008 to 2011.
So now is the right time to buy? 
Yes, and if you need a second opinion ask your CPA or financial planner. Interest rates are still low. Every time the interest rate goes up, the amount of home you can afford goes down. If you combine that with increasing home prices that would absolutely suggest that now is the time to buy.
Which Indicators Should I Watch?
Once we start to see unemployment decrease, or inflation starts to increase, the Fed will stop printing money and we'll start to see mortgage interest rates go up. You can visit Yahoo Finance to see what mortgage interest rates are doing (Stock Symbol: TNX). We've seen home prices go up in Texas. California, Florida, and Arizona home prices are increasing in the Midwest.
Why Shouldn't I Buy Right Now? 
If there was a reason I felt you shouldn't buy, I would tell you. In most cases I would advise against buying if you don't plan to stay in Austin for the next five years. Because Austin is a great market to own real estate, you  may still want to consider buying for the tax benefits and renting if you plan to move to a market that is more expensive. At least you'll get the benefits while living in a place like California or New York. But if you need the money for where you are moving to, and don't have much in savings, then I would advise you to not worry about buying real estate at this point. But if you plan to be here for at least five years, it's worth having a discussion.
So I Should Buy Right Now? 
If you plan to buy something within the next five years, you're going to get the most house for your money right now. You can get a home loan through by obtaining an FHA loan and you only have to put 3.5% down with 2-3% closing costs. There are benefits to putting more down, but this is the easiest way to get into a home. Even if you don't have the money, an FHA loan allows you to get gift money from family or friends. But real estate prices are only going to rise and interest rates are the lowest they've ever been. Although supply and demand will fluctuate a bit, we plan to see a strong demand for Austin real estate for the next few years.
If you want to discuss your current financial situation, and see whether buying a home makes sense for you or not, I'd be happy to have a 10-15 minute discussion. If you need a second opinion, I encourage my clients to talk with family and I can even provide several mortgage lenders that will talk to you about the market and your financial situation. My goal is to get my clients into the largest home, for the least price, and as close to town as possible. In the end, you'll have an asset that is part of your long-term investment strategy or, at minimum, the knowledge to understand whether owning is right for you or not.
You can call me at 210-501-5435 with any questions or search homes at REATX.com.