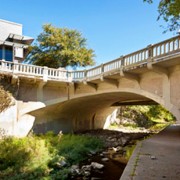 With construction underway for the Waller Creek tunnel, the conservancy that is responsible for the surface level improvements around Waller Creek is ready for the public to meet the four finalist working on this project. Tonight at Blanton Auditorium, the Waller Creek Conservancy is hosting Meet Your Designers where the public can come in to meet the finalist, hear their design philosophies, and see the past work each designer has done.
Attend Meet Your Designers Night at Blanton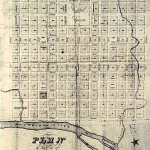 Waller Creek was part of the city's original plan. When platting the city, Evan Waller intended for the capitol to sit at the center of Shoal Creek and Waller Creek. He felt Waller Creek was one of the key defining features of Austin. The creek has eroded over the years, and the City of Austin and Waller Creek Conservancy are working to make it one of the defining features for the city once again. Covering roughly 11% of the downtown Austin, the tunnel that is being built to control flooding in Waller Creek area will free approximately 20 city blocks once it is completed. The conservancy is bringing in world renowned designers to take the flood plain and make a public  amenity – a livable, workable, vibrant area that will become an important part of the Central Business District.
The four finalist you will be able to meet tonight at Blanton are:
1. CMG and Public Architecture
2. Michael Van Valkenburgh Associates and Thomas Phifer & Partners
3. Turenscape and Lake|Flato Architects
4. Workshop: Ken Smith Landscape Architect,Ten Eyck Landscape Architects and Rogers Marvel Architects
Lear more about the history of Shoal Creek and Waller Creek. Statesman: Private conservancy outlines plan to rescue, revive Waller Creek 
Photo Credit: Historical Austin Map, Waller Creek Bridge