Jul 25, 2016
Comments Off

on Perfect Saturday in Austin's Wine Country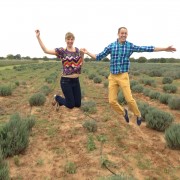 My sister and brother-in-law recently came to visit Austin. With my brother-in-law being from Spain, and his brother being a wine maker, I knew I definitely wanted to show off Austin's wine country. With over 35 wineries scattered throughout the Hill Country, there's plenty to choose from.
While some vineyards are more established than others, I wanted to find three of the best that also had close proximity so we weren't driving all over the Hill Country. After a quick poll on Facebook, and my previous experience with Hill Country wineries, I put together the itinerary with the final stop at an amazing bistro in Fredericksburg.
Taking about 1 hour and 30 minutes to get to the first vineyard, you'll want to start around 11:00 a.m. if you're taking off from downtown Austin and would like to be back in Austin by 7:00 p.m. To get to Fredericksburg, it's a straight shot down 290 west. Make sure to have a little breakfast, especially if you're driving, because the glasses of wine go down fairly quickly!

Stop 1: William Chris Vineyards
The first stop, William Chris Vineyards is a true reflection of the Texas Hill Country. A country store meets farm house meets winery, you'll feel at home from the second you arrive. Offering live music on the back porch, this is a great way to start your wine country tour. A tasting at William Chris costs $10 and you get anywhere from five to seven pours. I definitely recommend ordering the cheese plate while there. Sourced from a local farmer, the cheese plate had my brother-in-law moaning it was so good. That says a lot coming from a guy with his background of wine and cheese. Once you've finished your tastings, order your favorite glass and head to the porch to finish your cheese plate and listen to the live music. You can comfortably spend 1 hour here enjoying the food, wine, and music at William Chris Vineyards.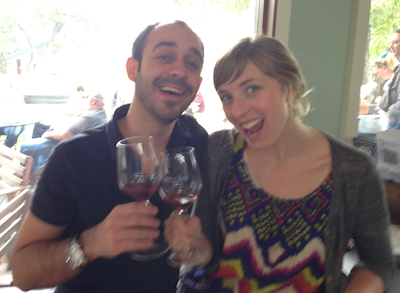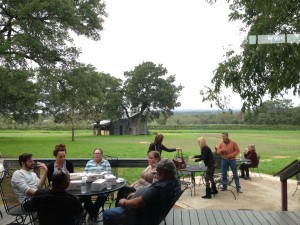 Stop 2: Becker Vineyards
A little closer to Fredericksburg, Becker Vineyards reflects the German roots that were established in the Texas Hill Country in the 1830's. Surrounded by lavender fields, Becker Vineyards is exceptionally beautiful in the late spring/summer when the lavender is in bloom. Probably the most popular vineyard in the area, Becker Vineyard always draws in a good crowd. For $12, you can taste six samples. Throughout the day, they also offer tours of the holding rooms where they make the wine. Becker Vineyards has always been the highlight when I take guests out to taste wine. With some silly shots out by the lavender fields and live music, Becker Vineyards is always a great time. I would designate 1 hour and 30 minutes for Becker Vineyards.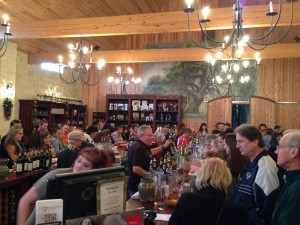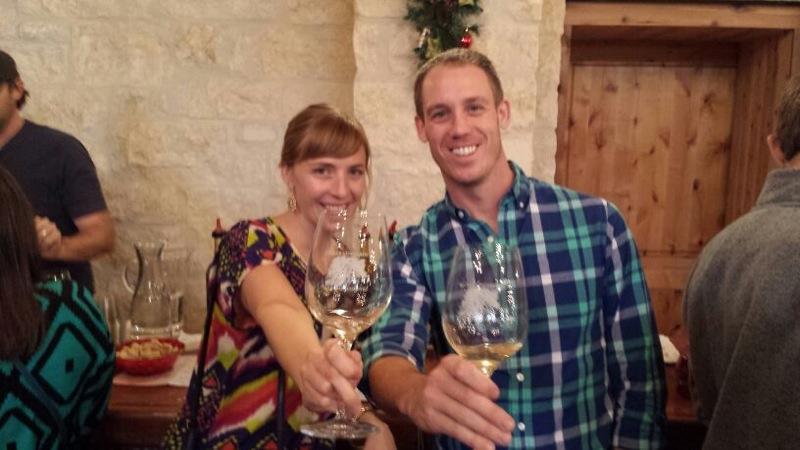 Stop 2: Grape Creek Vineyards
Not far from Becker, this vineyard rounds out the tour with more of a Tuscan feel to the grounds and tasting room. For $12, you're able to have six tastings. While we didn't take the tour, for a small fee you can also tour the Cellar and vineyards. If timed properly, this hills and grounds offer a beautiful spot to watch the sunset before heading to Vaudeville Bistro.
Stop 4: Vaudeville Bistro  |  Menu
Our final stop before heading back to Austin was to Vaudeville Bistro in Fredericksburg. Intimately tucked below a beautiful home goods and furniture store, Vaudeville is the perfect way to calm your senses before starting the trek back into town. While dinner does not start until 6:00 p.m. , you can easily make a meal out of the margarita pizza, calamari, chai latte, and chocolate hazelnut cookie(s)…ok maybe that's just me. A deliciously tasteful menu of food, desserts, wine, and beer, you won't want to miss Vaudeville if you're near Fredericksburg.
To explore other wineries in the Hill Country, check out TexasWineTrail.com. Here you can explore the 35 different wineries, plan your trail, and explore the different wine events around the Austin area.