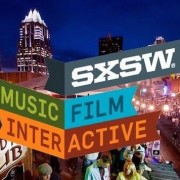 Who's Coming To Austin?
SXSW is no ordinary festival, so be on the lookout for anything but ordinary through this two-week social debacle. In fact, unlike most music or film festivals, for the first time ever in Austin history, a sitting president will be the keynote speaker … Yes, you heard me right, President Barack Obama and First Lady Michelle Obama will go up on stage, TED Talks-style, and kick off the SXSW festival this year.
In addition to the most powerful man in the free world giving an invigorating speech on civic duty, there is an entire caravan of celebrities and business moguls that will fill the streets of downtown Austin. Some of the most noteworthy individuals being legendary director of Star Wars: The Force Awakens, J.J. Abrams, star of the hit-show "Scandal," Kerry Washington and Twitter billionaire-founder Biz Stone.
Let's Talk Transportation   
There is little doubt about the infamy behind Austin's transportation nightmare, but with that being said, there is hope for the thousands migrating to the central Texas oasis. In fact, the City of Austin has allocated a heavy coin purse for easing transportation even in lieu of the President visiting.
For starters, SXSW is providing shuttles that will take visitors to and from the venues from 9am to 2:30am. On top of that, if you choose to go down the shuttle path, you are also shuttled from one of 150 different hotels across Austin.
If you you're looking for another alternative, what you can do is uber from an area that is less densely populated (the surcharges drop) to venues where you can simply walk to and from.
What Do Austinites Really Wear
Contrary to popular belief, not all Austinites are hippies or wear cut-off shorts with tank tops. Although you may find a high amount of those "free-feeling" fashions during the music section of the festival—The interactive and film sections tend to be a bit more fashion conscientious.
When you find yourself within the presence of President Obama during the Interactive part of the festival, have your best pair of well-fitted dress pants and a button up ready. Those will be your staples throughout the more business-oriented aspect of SXSW. But as soon as business comes to an end, and the full moon is bright and unadulterated—take out those short sleeves and even shorter short shorts. Your outfits need to be versatile and comfortable, but most of all, they need to be you, because in a town like Austin nothing screams "out-of-towner" more than someone adorning anything but themselves.
SXSW Planning or Something Like It
At the end of the day, you're coming into Austin for one and solely one thing: to experience a combination of joy, fun, and intellectual satiation. In order to experience the full magnitude that is SXSW, you must let go of things that you have no control over.
Yes, concerts will be delayed, Speakers will cancel, and there will be lines that wrap around the venue building three times over.
In order to persevere even through the erratic nature of SXSW, you must break your master plan. Not everything is going to go according to schedule, and in that moment, take a leap of faith in the realm of spontaneity. You won't regret it, and it might end up serving as one of your most memorable moments during SXSW. Just make sure, to document all of your leaps on social media, Sponsors pay attention to their loyal customers and will often reward them through free admission and invites.
May The Force Be With You
The last piece of advice I have for you before you embark on what will go on to serve as yet another momentous South by Southwest, is to simply, "let it be."
Amidst all of the chaos, you must remember that you're in this beautiful mixing of geniuses and revolutionaries in a small Oasis in Texas. There is something to be said about the willingness to gather in a historically conservative state to talk freely about social progression and the arts that bind us all. And you, my friend are part of this equation that makes South by Southwest the unique festival that it is.
May the Force be with you.
More Articles That May Be Helpful During SXSW
Austin Gay Bar and Lounge Guide
Best Hotels for the Austin Experience
The Gay Gems of Austin: Diamond Hotels
Gay SXSW Visitors' Guide
What's Not to Like About Spa Happy Hour?
24 Hours in Austin, TX
Why Gay Men Are Moving to Austin
Discover Austin's 809 Acre Jewel
Where Can You Buy Liquor in Austin on Sunday
50+ Non-Drinking Things To Do In Austin At Night