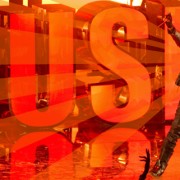 Before the city gets turned upside down and the craziness we call South by Southwest starts, we'd like to invite you to join us for the SXSW Kickoff Happy Hour. If you've recently moved to town, this is a great opportunity for you to connect with individuals that have already experienced SXSW and can give you a little insight on how to best experience this amazing festival!
To attend the SXSW Kickoff Happy Hour,  take a moment and register. Also, don't forget to register for our next Gay in Austin Happy Hour on April 5th.
Date: Thursday, March 1st, 2012
Time: 6:00 p.m. to 7:30 p.m.
Location: Annie's on Congress Ave. 
Type: Cash Bar and Complimentary Appetizers 

Click here to register and attend the SXSW Kickoff Happy Hour 
[nggallery id=7]
If you have any questions or suggestions, please feel free to contact us. To learn about future events, follow us on Facebook or Twitter.
Photo Credit: Austin American Statesman Photo Blog