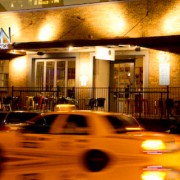 If you're staying in town for Thanksgiving and looking for something to get you out of the house, here are our suggestions for eating, drinking, and being mary.
Night Before Thanksgiving: This is one of the biggest nights to go out in Austin. With everyone back for the holidays and people off work, you can't go wrong stopping out for a drink or two. Lounge style bars and pubs tend to be more busy this time of year, so here are a few places worth checking out.

Bars for Socializing the Night Before Thanksgiving
1. Halcyon – Warehouse District
2. Rain on 4th – Warehouse District
3. Oilcan Harry's – Warehouse District
4. Castro's Warehouse – Warehouse District
5. Cheer Up Charlies – East Side
6. Barbarella – Red River District
7. Iron Bear – Downtown
8. Bout Time 2 – North Austin
If you're not much of a drinker, check out 50+ things to do in Austin at night that don't involve drinking!
Police are bad over the holidays! Remember to take a cab, have a friend drive, or walk if you are close enough to town. If you are biking, make sure to have your lights on and wear a helmet. Those Austin drivers are nuts!
Thanksgiving Day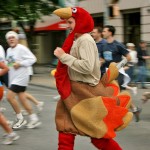 A big tradition in Austin is to run in the Thundercloud Turkey Trot before stuffing yourself with food. If you are into running or long distance walking, you may want to consider signing up for the Thundercloud Turkey Trot. If you're not necessarily looking to do a long distance run, it's always nice to enjoy the running and biking trails down on Town Lake.
Thanksgiving day tends to be a little slower around Austin. You may get a late night crowd that can't handle their family any more, but for the most part people are with their friends and family. If you are looking for a restaurant to stop out to for a Thanksgiving meal, here are our favorite picks around town.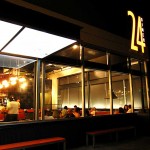 Top 10 Restaurants for Thanksgiving Dinner
1.  Hudsons on the Bend – $$$$ – Lakeway
2.  Trio at the Four Seasons – $$$$ – Downtown
3.  Hotel Ella (Formerly Mansion on Judges Hill) – $$$ – Campus
4.  Fonda San Miguel – $$$ – North Central
5.  2nd Bar + Kitchen – $$$ – Downtown
6.  24 Diner – $$ – Clarksville/Downtown
7.  Hyde Park Bar & Grill – $$ – North Central
8.  Hoover's Cooking – $$ – East Central
9.  Threadgills – $ – South Central
10. Luby's – $
Friday After Thanksgiving (November 29th)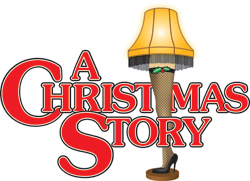 ZACH Theatre opens their holiday shows the week of Thanksgiving. You can catch both A Christmas Story and This Wonderful Life playing at the Topher Theatre the weekend after Thanksgiving! Modeled after the Steppenwolf Theatre in Chicago, you won't want to miss a show at Austin's newest playhouse!
Saturday After Thanksgiving (November 30th)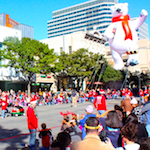 Now that Thanksgiving is over, it's time to get ready for Christmas!  If you have family in town, or just happen to be into parades, we definitely recommend checking out the Chuy's Children Giving to Children Christmas Parade. There's nothing like a parade to get you in the spirit for the holidays. Also, don't miss the North Pole Flyer, aboard the Austin Steam Train, that brings their version of the Christmas Story!
Chuy's Children Giving to Children Christmas Parade

Sunday After Thanksgiving (December 1st)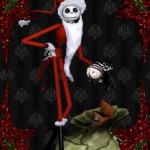 Stay tuned for events for this day!