Feb 03, 2014
Comments Off

on The Austin Gay Basketball League Announces Dramatic Growth Despite Infancy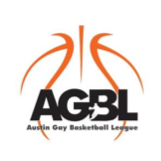 Austin, TX – January 27, 2014 – The Texas LGBT basketball league announced today its growth from a small 501(c)3 nonprofit into a large and budding basketball league. The Austin Gay Basketball League (AGBL) has more than doubled in size since its creation in 2010, boasts thirteen teams and a staggering 229 members. The league's championship games are to be held in the Cedar Park Center – professional sporting complex and home to NBA D-league team Austin Torros.
This growth comes on the heels of a widening societal acknowledgement of gay athletes, including in the NBA. In keeping with partnerships such as Nike's launch of LGBT product line for gay athletes and allies #BETRUE, the AGBL has accepted sponsorships from a myriad of high-profile businesses in the Austin community such as Galaxy Café, Schulze & Associates, Inc., Rain on 4th, Oilcan Harry's, Contractors Insurance Services and many others.
The AGBL was created to provide a welcoming environment to all lesbian, gay, bisexual and transgender people who are interested in playing basketball, building friendships, and giving back to the Austin community. "We're delighted at the growth we're seeing," said Commissioner Brad Hayden. "The AGBL is such a great way to meet people, keep in shape and do what we love – play basketball".
The AGBL is dedicated to creating a competitive and engaging environment for LGBT athletes and allies alike. The league has added additional referees to accommodate its rapid expansion and hopes to continue the surge in participation. AGBL athletes are also banding together to travel to national tournaments hosted by the National Gay Basketball Association (NGBA). Tournaments have been held in Seattle, Las Vegas, Chicago, Austin, New Orleans and other sporting destinations.
About the AGBL
AGBL promotes an athletic environment free of discrimination and offers the central Texas lesbian, gay, bisexual, transgender (LGBT) community and its straight allies the opportunity to experience and enjoy recreational basketball in a competitive, inclusive, and affirming environment. For more information, visit www.atxgbl.com.