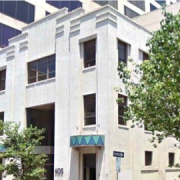 While the occupancy rate for hotels in other metro areas is typically around 63%-66%, Austin's hotels sit comfortably at 75%. With less than 50 days until the South by Southwest Festival, an Austin news station just reported hotels in Central Austin are booked up for SXSW. With close to 2,000 bands, and plenty of other artist, descending upon Austin for the annual festival, there is an obvious demand for more hotels…especially  affordable ones. With such a high demand for Austin's hotels during major events like South by Southwest and Austin City Limits, rates for hotels in Central Austin start around $200-$400. And that's if you can find a hotel that's even close to Downtown.
Although websites like HomeAway.com and AirBnB.com have slightly filled this gap for extra rooms in the city, there's a new option in town for people traveling through Austin looking to experience the city on a budget. Expected to open in May 2012, The Daily Texan did a report on the Firehouse Hostel which is looking to accomodate musicians, artists, and international students and visitors. Located at Brazos and 6th St., the hostel will provide eight bunk rooms which start at $30 and up, two European style rooms for $90 and up. They will have two suites with a private bathroom, but the rates will be slightly higher. The price range and location of the hostel will provide an experience for visitors unlike any other home or hotel in this city. With access to the popular 6th Street, the Capitol of Texas, South Congress Avenue, and affordable transportation to other desirable destinations around Austin, we have no doubt co-founders Collin Ballard and Kent Roth will deliver a quality product that quickly becomes a popular destination for folks travelling through Austin.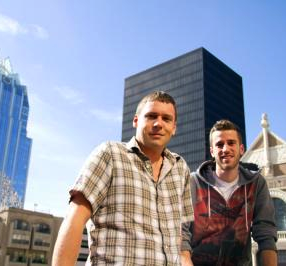 Since Collin Ballard is a friend, I thought I'd feature him in the blog as he works to build his new business. Originally from Edmonds, Washington, Collin moved to Austin with the goal of starting a hostel in Austin. Having traveled to many international cities, he understands the experience a hostel can provide. As Collin was researching cities for where he could move and start the hostel, he saw the shortage of hostels  in Austin. While most cities have around four or more hostels, Austin only has one other hostel located outside the city center. Along with the growing number of international travelers between the ages of 22 and 35 looking to travel on a budget, Collin and his business partner saw a demand for a hostel in the heart of the Austin. Once open, Collin said he hopes to expand the hostel experience by teaming up with owners of unique vacation rentals where visitors can stay and and explore Austin's highly desirable neighborhoods like South Congress, East Austin, Barton Hills, Hyde Park, and Clarksville. In addition to offering a fun and unique experience, Collin looks forward to providing guests with day and nighttime excursions where visitors can experience the many facets of Austin.
With its growing reputation among international travelers, Austin has become the "must visit" city when traveling through Texas. Known for its live music, great restaurants, and weird festivals, Austin is best experienced with friends and through interacting with local Austinites. Whether you're traveling by yourself or with a group, the Firehouse Hostel will allow you to experience Austin the way it was meant to be experienced. We're excited to see the completed project in May 2012 and look forward to being the go-to website for gay travelers visiting Austin.
Note: If you're looking to rent out space big enough to host 150-400 people during SXSW 2012, the Firehouse Hostel is renting out part of their unfinished space.  If you are an owner of a unique vacation rental and would like to discuss the opportunity of working with the Firehouse Hostel, contact Collin Ballard at collinballard@gmail.com.
Photo Credit: The Daily Texan