Apr 25, 2014
Comments Off

on UPDATE: Kick Off Summer with a Fitness Course!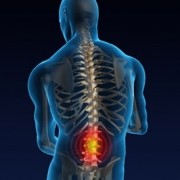 I am offering a corrective exercise course beginning Saturday, May 3, at 10am.  The course is divided into four parts, meeting each subsequent Saturday morning.  You can opt-in to any or all of the four classes I'll be conducting over the next month.  The classes meet for one hour at Pathway to Fitness in Hyde Park.  Contact me through my website or email to sign up. The course will be $50 per person, per class.  Looking forward to assessing and helping you correct your movements.
Each class will include instruction, workout, active ISO stretching, wellness coaching, and homework.  Please contact me with any questions.
May 3 —  The Hip Joint, 10:00 am
May 10 — Core
May 17 — Thoracic Spine
May 24 — Shoulders
Learn More at www.FinnDeerhart.com or by emailing FinnDeerhart@gmail.com.