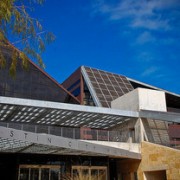 Alright Austinites – It's time to vote TODAY! With less than 7% of the Austin's population determining the outcome of this race, it's important for you to stop down to your voting location and vote today. The statesman predicts that this will be the lowest turnout for the mayor's race in Austin's history. We have the opportunity to pick candidates that will continue to develop our city and make it an even better place to live. As Austin population continues to boom and our city grows, it's important to have the right people in place that will guide our city into the future. We live in an amazing place and there are pressing issues that need to be addressed over the next couple of years. Below is a list of candidates GayinAustinTexas.com supports that we believe will continue to transform Austin into a city we want to live in. You don't have to vote for these people, but please make the time to vote today.
Major Issues Our Candidates Support: Job creation, continuing economic growth, Working toward a "healthy economy with balanced priorities" (environment, schools, dense development), sustainable economy, improving multimodal transportation, replacing coal with renewables, geographic representation and November elections, Improving Austin schools, resolving Austin Energy rates, protecting core services, Managing growth while maintaining affordability, restoring confidence in city government
Find Your Voting Location: Click Here to Find Your Voting Location
GayinAustinTexas.com Mayor and Council Member Picks
Mayor: Lee Leffingwell
Austin Chronicle Voter Information for Mayor
Place 2: Mike Martinez
Austin Chronicle Voter Information for Place 2
Place 5: Tina Cannon or Bill Spelman
Austin Chronicle Voter Information for Place 5
Place 6: Sheryl Cole
Austin Chronicle Voter Information for Place 6
Other Resources:
Austin Pets Alive Voters Guide
Voting Matters in Austin!

Photo Credit: Austin City Hall