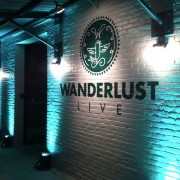 Live music capital of the world, meet Wanderlust LIVE. Wanderlust LIVE, meet live music capital of the world. You may not realize this, but you two go together like peanut butter and jelly – like spaghetti and meatballs. Austin loves yoga and is known as the live music capital of the world, but I think Wanderlust LIVE just introduced us to a match made in heaven – LIVE MUSIC YOGA!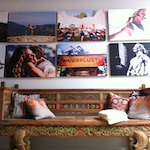 When I first moved to Austin in 2005, I lived across from the space on 4th St. and Brazos that is now Wanderlust LIVE – a yoga studio where people practice yoga to live music and DJ sets. For years this space was home to a school for troubled youth and vendors would rent it out during the SXSW festival. But at last, a very unique studio has filled this space and is awakening the yoga community in Austin with the unique experiences they are providing. Influenced by the Wanderlust Festival, which is the ultimate yoga-music-and nature experience, Wanderlust LIVE  combines the basic elements of the festival into its yoga studio in Austin providing top yoga teachers, musical acts and DJs, renowned speakers, top chefs, and wine (although the festival has winemakers.)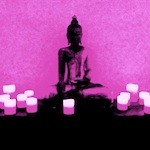 Yoga Studio
Surrounded by cool colors, vibrant lights, and chill sounds, Wanderlust LIVE has two spacious studios for practicing yoga. The larger of the studios has a stage at the front where live bands and DJs can set the tone for the classes. Teaching all styles of yoga from Ashtanga to Vinyasa, you'll definitely find the class you're looking for at Wanderlust LIVE. And from what I can tell, I have a feeling each class adds a different twist.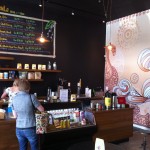 The Cafe
What type of cafe do you expect in a yoga studi? One that makes you feel amazingly good and nourishes your body. Wanderlust LIVE is proud to bring you Blenders and Bowls – Austin's first açaí cafe featuring fresh fruit blenders and organic açaí bowls. Their goal is to bring Wanderlust yogis a great source of clean energy fueled by the purest nutrients while practicing sustainability and sourcing locally grown foods when possible. Whatever you pick up from the cafe will pack your body with antioxidants and energize you after class.
The Wanderlust Experience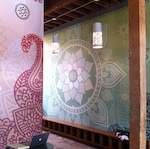 If you'd like to check out Wanderlust LIVE, they allow Austin locals to try their first class for free. Stop by their studios at 206 E. 4th St., Austin, TX 78701 and try out the wanderlust experience. To see which bands and events they have going on, visit their calendar or check them out on Facebook.