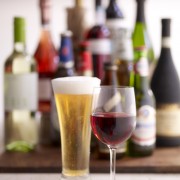 When moving to a new city more specifically, Austin, you have to figure out where to purchase the basics… like groceries, produce and let's not forget the alcohol.  Depending on where you moved from, you may be used to buying all of your goods at one store on any day of the week. Well, that is not the case in Austin. Here is a little guide to help you find what you are looking for and when you can buy it.
Liquor, Beer & Wine
Alcohol can only be purchased in "Liquor Stores" Monday through Saturday from 10am to 9pm and cannot be purchased on Sundays or major holidays.  However, you can have drinks served at bars and restaurants on Sundays after 10am in conjunction with food.
Beer and Wine can be purchased in convenient or grocery stores, Monday through Saturday from 7am to 12am and on Sunday from 12pm to 9pm. There are many neighborhood liquor stores; and a few of my favorites, as well as, top rated liquor stores are Spec's and Twin Liquors.
Groceries
One of my favorite things about Austin is the wide variety of grocery stores ranging from the nationwide chains to the family owned corner markets. Austin is the home of  Whole Foods Market,  which started over 30 years ago; Central Market opened its first store in Austin on North Lamar in 1994; and Wheatsville Co-op is the only retail consumer food co-op in Texas and it's located in Austin.  H-E-B, Royal Blue Grocery, Fresh Plus and Sprouts are a few more that I would recommend you visit. Don't forget your reusable grocery bags… In March of 2013, the City of Austin banned the use of single-use plastic bags and currently charges 10 cents for a paper bag.
Farmers Markets
There are many Austin-area Farmers Markets waiting for you to explore offering the freshest fruits, vegetables and homemade foods from local growers. Austin's farmers markets offer more than fresh food, at some you will find live entertainment, food trucks and local vendors offering goods and services. There are a number of good websites that offer up to date information on various farmers markets throughout Austin. A few of my favorites are www.edibleaustin.com or www.sustainablefoodcenter.org
Photo Credit: Twin Liqours // Article Written By: Chris Renowden