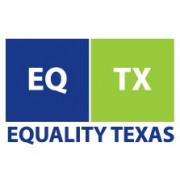 You may not know that Equality Texas is the ONLY state level organization lobbying the Texas Legislature for the elimination of discrimination based on sexual orientation and gender identity/expression. When you donate to organizations like HRC, the money is shipped out of Texas to help other states. Although it's important to support the greater cause, change in Texas has to start in Texas. That's why RE/MAX Downtown Austin and GayinAustinTexas.com support Equality Texas.
RE/MAX Downtown Austin focuses on niche Austin communities through real estate, blogging, and community involvement. We understand that real estate purchases are fundamentally intertwined with the concept of community. To help build awareness for one of my niche communities, rather than sinking $$$ into traditional ads that are obsolete, we're donating $500 to Equality Texas once my blog GayinAustinTexas.com hits 500 fans.
We need your help. Please take a moment to "Like" the Gay in Austin blog on Facebook and help Equality Texas continue their work towards equality in our home state.