If there's one thing a gay loves, it's shopping. Ok, maybe not every gay. But shopping can be fun and knowing where to go to buy clothes, decorate your home, and get the gay necessities is very important! Here's an overview of what to check out of if you're looking to go shopping in Austin.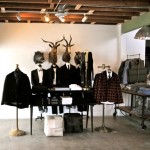 Boutique Shopping in Austin
When it comes to shopping,  Austinites love a good boutique. Whether it's to buy clothes, shop for furniture, get a haircut, stay at a hotel, or look for gifts, boutiques in Austin are the way to go. You tend to find small boutique businesses in neighborhoods so they do not have to compete with the big malls or large chains. In and around the urban core of Austin, you'll find special districts which tend to be the hubs for boutique stores. Known as Independent Business District (or IBIZ for short) in Austin, we currently has eight districts (2012) around town that are great for shopping. These include the  East End, East 6th St, North Drag, North Loop, South Lamar, South First, West Lynn, and Burnet Road Independent Business Districts. Although South Congress (SoCo) and the 2nd Street District are not part of the indie biz districts, they are two of the best shopping areas in Austin. If you're looking for the best men's boutique stores for shopping, check out our post on the Best Local Clothing Stores in Austin. Any time you have the choice between shopping at a chain versus a local boutique store, we ask you to support local businesses in Austin. Small business are the heart and soul of our city!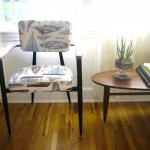 Vintage Shopping in Austin
Austin offers some of the best vintage shopping in Texas. With over 33 vintage and and antique stores around town, Austinites love the hunt to find items they can reuse, repurpose, and refashion. Whether you're looking to find 1950's mid-century furniture, a fitted t-shirt for the summer, or wood floors to match the ones in your 1920's bungalow, there's a store in Austin that will have exactly what you're looking for. VintageAroundTownGuide.com is best for finding the vintage and antique stores in Austin. A few of  our picks for the best vintage shops in Austin include Cream Vintage, Blue Velvet, and New BROhemia for men's clothing, Room Service Vintage for home decorations, Austin Habitat for Humanity Home Re-Store for home improvement , and Uncommon Objects for…well uncommon objects. With a little time and patience, you can create a very trendy outfit or decorate your home with items you picked up all around Austin.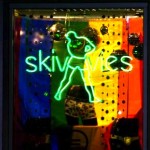 Gay Shops in Austin
Sometimes a gay needs something they don't sell in your average department store. From gifts to underwear and indie films to toiletries, the main shop in Austin that caters to the gay market is Skivvies and TapeLenders. With a wide selection of accessories, you will be able to find a lot of items you wouldn't normally find in other stores. Service Menswear and Stag, that are featured in Best Local Clothing Stores in Austin, are also gay owned.  If you're looking for a specific company and would like to support a gay or gay friendly business, you can access the Austin Gay and Lesbian Chamber of Commerce Member Directory.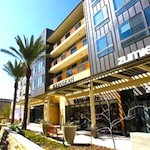 Malls in Austin
If you're more of a one-stop shop kind of guy, then you'll definitely want to know the malls around Austin.   If you live close to Downtown, you're probably going to shop at Barton Creek Square Mall in Southwest Austin or The Domain in North Austin. The shops most frequently visited by the gays at these malls include Zara, Neiman's, J. Crew, Burberry, Louis Vuitton, Lacoste, Forever 21, Diesel, and Puma at The Domain. Barton Creek favorites include Nordstrom's, Banana Republic, Lucky Brand, and Gap. A little further West you'll find the Hill Country Galleria. Unless this is closer than the other two malls, the Galleria has similar shops to Barton Creek and The Domain. If you're willing to take a little drive, there are two of the best outlets malls in Texas. The first one is the Round Rock Premium Outlets which is 25 minutes North of Downtown Austin. While you're up there, you may also want to check out IKEA if you're looking for affordable, modern furniture to decorate your home or apartment. The second outlet mall is the San Marcos Premium Outlets. The San Marcos Outlets are located just 30 minutes South of Downtown Austin. Although some of the best shopping in Austin is at the boutique and vintage shops, the malls in town offer the convenience and access to great brand names.
To keep up with GayinAustinTexas.com, follow us on Facebook, Twitter, or receive direct email updates. If you have any questions or suggestions, please feel free to contact us.