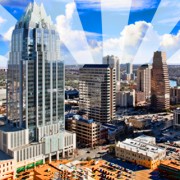 RE/MAX Downtown Austin is a proud sponsor of the 2012 Downtown Living Tour. Join us and the Downtown Austin Neighborhood Association for the 8th Annual Downtown Living Tour which will showcase a variety of downtown Austin residences as well as the benefits of living in our dynamic city.
The Downtown Living Tour provides Austin residents and visitors with the unique opportunity to visit a variety of urban dwellings and enjoy a selection of information and fun happenings.  The tour is on Sunday, April 22nd, from 11:00 a.m. to 5:00 p.m.
There are three packages you can purchase for the Downtown Living Tour:
General – $25/each
360 Condominiums
The Brown Building
The Graeber Residence on 6th Street
606 W 11th (historic adaptive re-use)
General + VIP After Party (limited tickets available) – $40

VIP (limited tickets available ) – $75/each
VIP includes general tour properties, VIP tour properties, and VIP after party 
The Four Seasons Residences
The Speaker's Apartment at The Capitol
Austin Women's Club
The Austonian


For additional information, or to be a sponsor, contact Amber Gugino at 512-236-8898 or ambergugino@reatx.com.
Photo Credit: Downtown Austin