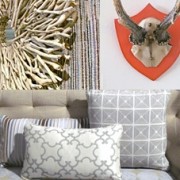 Part of making your new house a home is furnishing it with pieces that make you comfortable. No matter your style or budget, there's an abundant amount of amazing furniture stores around Austin. From modern to vintage,  here's a list of the best furniture stores around Austin.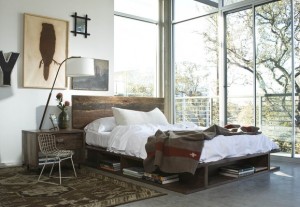 Four Hands  |   Website
As the ultimate explorer of style, Four Hands Home features exclusive import furniture, home accents, and antiques from around the world. Four Hands is your one-stop resource for lifestyle home furnishings, delivering the industry's best in product, quality, value, and customer service. Once a year, Four Hands has one of the best warehouse sales in Austin. Slightly damaged furniture or furniture with missing pieces sells for 50%-70% off. Cost:$$-$$$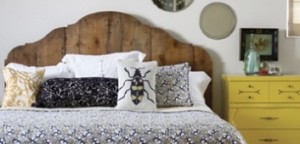 Red in Fred  |  Website
where boho chic meets hill country couture: sofas, linens, homegoods and stellar gifts. Cost:$$$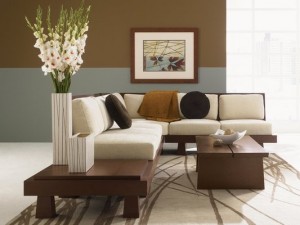 Motif  |  Website
At MOTIF you'll find modern sectional sofas, unique contemporary loveseats and matching lounge chairs in supple leather or plush microfiber to relax in style. Rest your feet with a contemporary ottoman. Browse our wide selection of contemporary cocktail tables and add a pair of modern end tables to complete the look of your living room. MOTIF can even help you spice up your hallway or foyer with a sleek new contemporary console table or pedestal. Display your favorite accessories and family photos on one of our contemporary étagères. Our high quality modern TV standswill complement your flat screen TV and keep your audio components safe. Cost: $$-$$$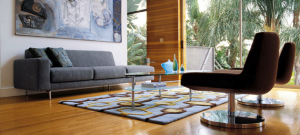 Nest Modern  |  Website
Like the Modern movement that forms our collections, we offer progressive yet iconoclastic designs. Whether you are a Modern aficionado or a neophyte, you will feel at home. Whether you are looking for sleek chrome-and-glass or softer elements, you will find a plethora of options. We choose manufacturers who understand the architecture of furniture and who demonstrate unswerving commitment to the highest quality. Nest is not just a home furnishings store, but rather a design resource. We strive to inspire you to delight in your environment. We provide conscientious, professional customer service. We conduct business with integrity, following principles of serenity, simplicity, harmony and creativity. Cost: $$-$$$$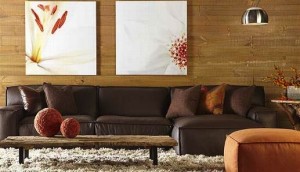 Collectic Home  |  Website
Collectic Home provides quality modern furniture. They target the Austin's upscale loft owners looking for a clean, comfortable, modern look. Cost: $$-$$$$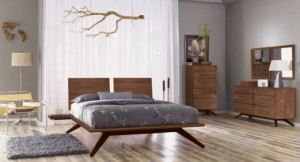 Copenhagen Living  |  Website
Shop Copenhagen for the best in contemporary design. Copenhagen has specialized in contemporary since 1970 and we know our stuff. The best in leather sofas and sectionals, cool platform beds, sensational dining room tables and chairs, as well as the best in home office. Cost: $$$-$$$$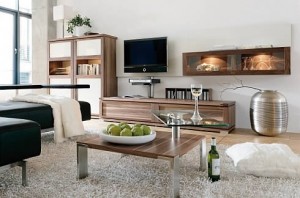 IKEA  |  Website
Everyone knows IKEA. Provider of cheap, modern furniture. Cost: $-$$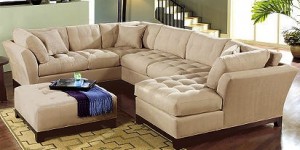 Rooms to Go  |  Website
When I was shopping for furniture when I first moved to Austin, I looked at A LOT of furniture stores. Although I'm not the biggest fan of large box stores, Rooms to Go had the best selection of quality, affordable furniture. If you're looking for a decent living room or dining room set, I would highly recommend Rooms to Go. Cost: $$-$$$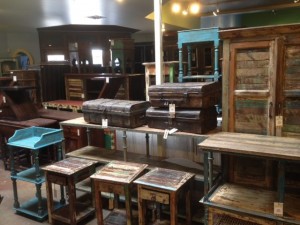 Nadeau  |  Website
At Nadeau, we are dedicated to enhancing our customers' lives by consistently discovering and offering unique, handcrafted and affordable furniture that brings beauty, warmth, and a bit of authentic, ethnic culture into their homes. Furniture with a Soul™ also means Nadeau pieces are: never mass-produced, never what you'd find at a large chain or big-box store, never cookie-cutter or flavor-of-the-month, never "assembly required", and never boring. We travel abroad extensively throughout the year to find, design and procure handcrafted, solid wood furniture with the most interesting silhouettes, functional styles, innovative finishes and materials built to last. Variety is a priority for our buyers, and it's evident in our 6000+ different pieces, many of which are one-of-a-kind designs. Cost: $$-$$$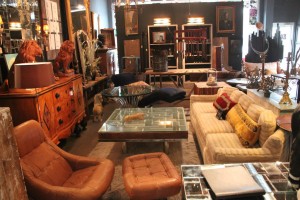 HOWL Interiors  |  Website

Howl Interiors was founded in 2005 by Barry Jelinski in Austin, TX. Barry has a national reputation as a talented up-and-coming decorative artist and provocateur. Howl Interiors combines handcrafted and reinvented home furnishings with classic and modern antiques to create truly inspired decorative environments. The works of Howl range from the small to the big, from the ridiculous to the sublime.
Cost:$$-$$$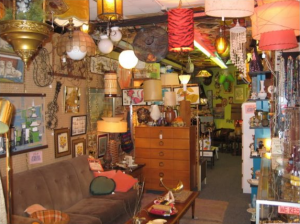 Room Service  |  Website
We pack 3,500 sq ft full of a massive selection of constantly changing 50's-70's furniture, lighting, clothing, costume jewelry, records, magazines, art glass, accessories & more. Since 1981. We restock daily. Website updated twice a week. Cost:$-$$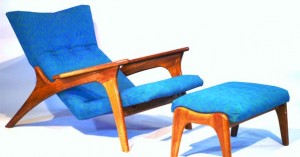 Uptown Modern  |  Website
Our goal is to bring you great vintage home furnishings and jewelry from the mid-century (1940-70)!   We work hard to find designer or high-style items for your home or office–most pieces restored to perfection, others left as is. Cost: $$-$$$$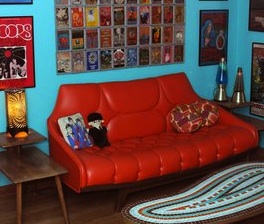 Hog Wild  |  Website
Hog wild sells vintage furniture and other household goods. Known for the quality of their furniture, this vintage store focuses on finding pieces that are in great condition and don't look like they're being sold in a garage sale. Cost: $$-$$$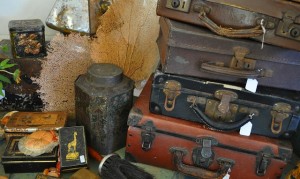 Uncommon Objects  |  Website
Established in 1991 as a small antique collective, Uncommon Objects has matured over the years into the one-of-a-kind emporium of transcendent junk that you see before you. Twenty hardworking antique sellers have been assembled under one roof to bring you this very genuine and sometimes quirky slice of American culture and history. Uncommon Objects has been described as "your eccentric uncle's attic on steroids." And remember, this is no museum. This stuff is for sale. As the ultimate "green" shopping experience, there is something to satisfy your nostalgic yearnings and peak your sentimental curiosities. Cost:$-$$$