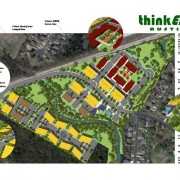 Watch out 78702 – The East Austin spotlight has shifted to 78721. As Central East Austin develops and prices continue to rise, developers and first time home buyers have their eyes set on land and homes East of Airport Blvd. and West of 183.
Developers have recently announced a 24 acre community, $35 million mixed-use project in 78721. Called ThinkEAST, the developers describe the project as "a soon-to-launch, 24-acre park-like site in East Austin, designed for Austin's technology, design, music, film, fashion, gaming and visual arts industries. The new project will offer a variety of affordable working, living and studio spaces.  Public facilities will include a community center, trails and gardens." Although a project of this size is new to 78721, the concept of affordability and housing options catering to the creative community is not.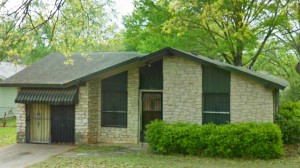 "Affordability and proximity to Downtown are the main reasons I chose to buy a house in East (78721) Austin" said Steve Borough who recently purchased a 3 bedroom/1 bathroom house on Arthur Stiles Rd. for $80,000. "The home was built in the 60's and only had one family own it up until I bought it. The house has solid bones, but obviously needs A LOT of updating. I'm handy, creative, and have no problem fixing up a $80,000 house. I've met two new neighbors so far. One's an electrician and the other has fixed up six homes. We've been giving each other a hand with our homes. " As one of the last zip codes in Central Austin with this close of proximity to Downtown, 78721 is seeing a new wave of buyers moving into the area and fixing up homes.
Some of the other developments in 78721 catering to first time home buyers and the creative community include Cobra Studios, SOL by KRDB, the homes on Red Bluff Rd. Once you visit 78721 and explore the area for yourself, you'll realize the draw of the affordability, proximity, and local flavor. What some may not realize is 78721 is home to local organic farmers markets like Springdale Farm and Boggy Creek Farm,  restaurants like Justine's and Zhi Teas, and performance venues like Blue Theatre and Ballet East. Other venues that are anchors for the area include Southwest Key Programs, which is College Prep Career Center, and the Pump Project Art Complex.
Creating sustainable communities, building affordable housing, and preserving the local flavor are favorable trends in East Austin. Developments like ThinkEAST are working towards preserving the fabric of life in East Austin. It's the affordability, culture, and creativity that has made East Austin the desirable place it is. Although gentrification naturally occurs in neighborhoods that have this kind of proximity to a Downtown area, it's great to see developers focus on retaining the character and quality of life that many people seek when moving to the Eastside.