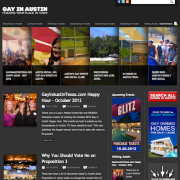 During the October 2012 GayinAustinTexas.com Happy Hour, we made some big announcements as we shared our vision for GayinAustinTexas.com and what we have planned for the future.With the one year anniversary right around the corner for GayinAustinTexas.com, we thought this would be a great time to add, grow, and expand the blog. As RE/MAX Downtown Austin and Social Communications work to make GayinAustinTexas.com one of the best resources for Austin's LGBT community, we'll continue to share the growth of the blog with you. Here are the three big changes we have planned for the future of GayinAustinTexas.com!
1. Kelly Schneider has Joined GayinAustinTexas.com!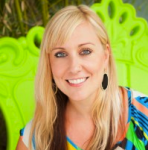 Kelly is a fourth generation Austinite, tireless networker, volunteer and passionate activist who works with HRC, Planned Parenthood, Animal Trustees and serves as a Board Member of aGLIFF. As a native Austinite, she intimately knows Austin unlike most. One of her favorite aspects of Austin is the entrepreneurial spirit – it's everywhere in Austin! Having successfully navigated the professional cultures of small aggressive startups to large corporate environments, she's always looking to connect with local business owners to bring new experiences to the people she knows. What she has learned from growing up and living in Austin is the opportunity to connect with interesting people is always right around the corner. Utilizing these opportunities to connect with individuals influencing this city is one of the biggest benefits of living in Austin!  Kelly is a Partner with Social Communications and a publisher with GayinAustinTexas.com. Learn more about Kelly Schneider and connect with her on Facebook.
2. The GayinAustinTexas.com Happy Hour is About to Get Larger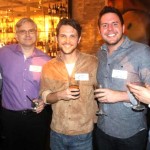 GayinAustinTexas.com is at a tipping point  as we celebrate the one year anniversary of the blog!  We're planning our biggest and best happy hour yet! We are working on finalizing the details for the November 2012 Happy Hour, but our events will continue to grow and we want YOUR  help to spread the message.
If you know of people that have recently moved to Austin, tell them about GayinAustinTexas.com and invite them to the happy hour. If you know of established Austinites looking to expand their social circles, tell them about GayinAustinTexas.com and invite them to the happy hour! We can't expand our blog, events, or vision with YOU!
3. Relocation Package + Services Completed by the End of November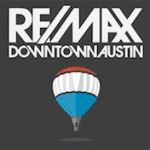 As Austin rapidly grows, we're seeing folks relocate to Austin from major metropolitan and international cities. Providing these people, and companies looking to recruit LGBT talent to Austin, with the information and services necessary to make the move as seamless as possible is important. RE/MAX Downtown Austin is working with HR Departments and Employee Resource Groups (ERG) to create diversity packages that will help new people find their place in Austin – literally and figuratively – as quickly as possible. We know Austin is amazing and we're working to make sure new people have all the tools and resources to build their new life in Austin.