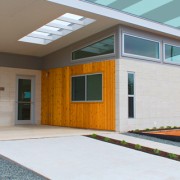 Austin is one of the most progressive, liberal, and gay-friendly places in America. If you ask a gay person in Austin where the gay neighborhood is, you'll most likely get the response "We don't have a gay neighborhood, the whole city is gay friendly."That's pretty accurate.
When moving to a new city, one of the single most important factors in creating a special place to call home is how comfortable you feel under your own roof. If you happen to be gay and in a new city, finding the right type of neighborhood is of the utmost importance and one of the top questions our client's ask us when relocating to this amazing city.
With over 70,000 gay men in the City of Austin, the city boasts as one of America's "gay friendliest cities". So it doesn't come as a surprise that the next city of the future is home to a variety of gay friendly neighborhoods. Ranging from the colorful contemporary new homes in Mueller, to the floor to ceiling glass condos adorning the streets of South Lamar.
There is a special place tailored to the LGBT community in every corner of Austin, and discovering those sweet spots are easier than you may think. Not every gem in Austin is hidden, there are plenty of jewels just waiting to be picked up and polished off. We present you with this list of the cleanest, most well put together neighborhoods that will help you get started with your home search in Austin, Texas.
Here are the top 10 most gay-friendly neighborhoods in Austin, Texas:
1.  East Austin – East Austin has taken over as the #1 neighborhood for the LGBT community in Austin. Because of its proximity to downtown, the hike and bike trail along the river, new restaurants from Austin's top chefs, trendy bars, and entertainment, we're seeing gay people buying up condos and homes on the East side.
Read More About East Austin
2. Clarksville –Clarksville has a glowing reputation in the City of Austin as one of the most upscale and beautifully historic neighborhoods. This inviting neighborhood is mere steps away from the world-famous entertaining 6th Street and feels like a little village in the midst of an urban setting. Historic homes share the Clarksville's landscaped streets with mom-and-pop shops, record stores, and funky restaurants that are sure to leave any new Austin resident, coming back for more. Read More About Clarksville
3. Downtown Austin – There is no denying the power and thrill that comes with living downtown in any major metropolitan area–unlike most mid-sized cities in America, Austin's downtown living is the crème de la crème and growing every year. With just about every type of restaurant cuisine, business services, and outdoor activity you can imagine; downtown is the place to be when living in the City of Austin. More than that, if you take a brisk stroll through Austin's luxurious downtown living, you're bound to catch a friendly glance from one of the many gay men and women who have chosen to live the vivacious life that is downtown.
Read More About Downtown Austin
4. Zilker/Barton Hills – If you've ever heard of the internationally renowned Austin City Limits, or been lucky enough to relish in one of the craziest times of the year with fellow music lovers, then you know Zilker Park. This beautiful park nested in downtown Austin is home to several of the country's largest festivals including: South by Southwest, Austin City Limits Music Festival, and the Blues On The Green. If music festivals get your blood pumping and invigorate you, then this neighborhood might just be what you're looking for.
Read More About Zilker/Barton Hills
5. South Lamar – Five years ago, if someone would have told you that South Lamar would become one of the most modern and well-developed areas in Austin, they might have thought you were pulling a fast one on them. Contrary to that age-old belief, South Lamar has risen from its "weird" demeanor that Austin is known for and has grown to become a mecca for the LGBT community. Read More About South Lamar
6. Mueller – Developed in 2005 on a 700 acre site that use to be the old Austin airport, a new urban village has emerged. The amenities and modern homes in the Mueller neighborhood offer a classic look that have definitely caught the attention of the LGBT community in Austin. Located only three miles from downtown Austin, and two miles from the University of Texas, this relatively new development is filled with a plethora of contemporary homes that you might expect to see on the Silver Screen. Homes with three stories, homes with bright pastel colors, all sitting atop a variety of small hills that create an ambiance that you might expect to see in the City of Los Angeles. Read More About Mueller
7. Allandale– Allandale is located in the Northwest quadrant of Austin's urban core.  From 2000-2010, this area went through changes that have made Allandale what it is today.  A new generation of home owners have moved in to this neighborhood and you are seeing all sorts of restaurants and shops popping up. This community takes great pride in their neighborhood association and you will continue to see changes that will appeal to  a progressive demographic.
8. Hyde Park– Just North of the University of Texas, Hyde Park offers a slightly more affordable price point than South Congress. With a mix of turn-of-the-century and mid-century homes, you will find UT students, professors and creative types living in this area. Coffee shops and restaurants are located through out the neighborhood and make for one of the coziest and embracing communities.
9. University Hills– Located just North East of East Austin, University Hills offers affordable mid-century homes. Home rehabbers are coming into this area and giving a lot of the homes make overs to bring out their original character. A lot of young, progressive couples are moving to this area to purchase their first home where they can get more square footage and land for their money while still getting a unique home.
10. Westlake– Westlake is the West Hills of Austin. It sits between Austin's Urban Core (Most liberal and gay friendly) and the Hill Country (More conservative). Some of the largest homes in Austin are located in Westlake and this neighborhood provides access to the best school district in Austin. Most of my gay, lesbian and gay friendly clients looking for luxury homes consider Westlake when searching for a place to live.
Other LGBT Friendly Neighborhoods
Travis Heights– This neighborhood is at the heart of, what I feel like, the gay and lesbian baby boom in Austin. Travis Heights offers gay and lesbian parents easy access to downtown and all its amenities, while living in a nice neighborhood and having access to good schools.
South Congress– A hop over from Travis Heights, South Congress offers gay, lesbian and gay friendly folks one of the quirkiest and eccentric neighborhoods in Austin. South Congress is known nationally for it's restaurants, shopping and mix of modern and mid-century homes.
Rollingwood– My gay and lesbian clients looking for a more established community enjoy Rollingwood because of the size of the homes and it's proximity to Downtown. Rollingwood sits in the foothills of the Hill Country and just south of Town Lake. Because of its proximity to Downtown, the area tends to attract more progressive and liberal home owners.