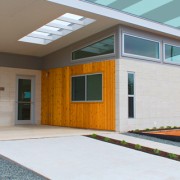 Austin is one of the most progressive, liberal, and gay-friendly places in America. If you ask a gay person in Austin where the gay neighborhood is, you'll most likely get the response "We don't have a gay neighborhood, the whole city is gay friendly." That's pretty accurate. Austin is one of the most friendly cities in the US and you'll find a gay neighbor or two in most neighborhoods around Austin. If you're looking to live in a neighborhood that has more than two gays, the following neighborhoods will give you a good idea of where to start.
Here are the top 10 most gay-friendly neighborhoods in Austin, Texas:
1.  East Austin- Central East Austin has taken over as the #1 neighborhood for the LGBT community in Austin. Because of it's proximity to downtown, the river, restaurants, bars, and entertainment, we're seeing gay people buying up condos and homes on the East side. While many people relocating to Austin are often intimidated by it's outdated reputation for being the "other side of the tracks", don't let this quickly gentrifying neighborhood fool you! In 2013, Fordham Institue released a list of the country's fastest gentrifying neighborhoods and East Austin (78702 particularly) came in at #5. The cultural diversity, history, and families that have lived here for over thirty years are part of what makes this side of town charming. Things are changing on the East side and I tell my clients they'd be a fool not to be buying on this side of town while prices are relatively low. Compared to Clarksville, which sits directly west of East Austin on the other side of downtown,  Central East Austin offers the same proximity to downtown at a discounted price. Because it is still relatively affordable, it should continue to see strong growth as projects like Waller Creek, Rainey Street District, and main corridors along Cesar Chavez, East 6th/7th, and East 11th/12th continue to grow.
2. Clarksville – A simple search will show that Clarksville is the most gay friendly neighborhood in Austin. Situated between downtown and Tarrytow, it's proximity to restaurants and shopping makes Clarksville one of the most appealing neighborhoods to the LGBT community.
3. Downtown Austin- Downtown Austin is the most gay friendly neighborhood in Austin for people looking to live in a condo or loft. Downtown Austin is the ultimate experience when it comes to entertainment, dining and people looking to maintain an active lifestyle while enjoying the outdoors.
4. Travis Heights- This neighborhood is at the heart of, what I feel like, the gay and lesbian baby boom in Austin. Travis Heights offers gay and lesbian parents easy access to downtown and all its amenities, while living in a nice neighborhood and having access to good schools.
5. South Congress- A hop over from Travis Heights, South Congress offers gay, lesbian and gay friendly folks one of the quirkiest and eccentric neighborhoods in Austin. South Congress is known nationally for it's restaurants, shopping and mix of modern and mid-century homes.
6. Allandale- Allandale is located in the Northwest quadrant of Austin's urban core.  From 2000-2010, this area went through changes that have made Allandale what it is today.  A new generation of home owners have moved in to this neighborhood and you are seeing all sorts of restaurants and shops popping up. This community takes great pride in their neighborhood association and you will continue to see changes that will appeal to  a progressive demographic.
7. Hyde Park- Just North of the University of Texas, Hyde Park offers a slightly more affordable price point than South Congress. With a mix of turn-of-the-century and mid-century homes, you will find UT students, professors and creative types living in this area. Coffee shops and restaurants are located through out the neighborhood and make for one of the coziest and embracing communities.
8. University Hills- Located just North East of East Austin, University Hills offers affordable mid-century homes. Home rehabbers are coming into this area and giving a lot of the homes make overs to bring out their original character. A lot of young, progressive couples are moving to this area to purchase their first home where they can get more square footage and land for their money while still getting a unique home.
9. Rollingwood- My gay and lesbian clients looking for a more established community enjoy Rollingwood because of the size of the homes and it's proximity to Downtown. Rollingwood sits in the foothills of the Hill Country and just south of Town Lake. Because of its proximity to Downtown, the area tends to attract more progressive and liberal home owners.
10. Westlake- Westlake is the West Hills of Austin. It sits between Austin's Urban Core (Most liberal and gay friendly) and the Hill Country (More conservative). Some of the largest homes in Austin are located in Westlake and this neighborhood provides access to the best school district in Austin. Most of my gay, lesbian and gay friendly clients looking for luxury homes consider Westlake when searching for a place to live.